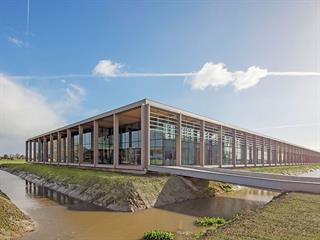 Worldwide, there is a swing back to agricultural co-operatives, according to Kees Paradies, export manager of the Cono Kaasmakers Co-op in Westbeemster. Paradies was speaking to journalists during a recent dairy media tour in the Netherlands.
The fact that the United Nations (UN) had declared 2012 as the International Year of Co-operatives might have contributed to this development. At the heart of this renewed interest is the problem of how to market agriculture successfully, and co-ops are being investigated as a possible solution.
South Africa
One such example can be found in South Africa. Having embarked on a process of investigating how marketing co-ops could create larger economies of scale for emerging farmers, the Department of Trade and Industry (DTI) will host a second seminar on agricultural co-op development in March. This will be done with the help of the Embassy of the Kingdom of the Netherlands.
According to Niek Schelling, agricultural counsellor at the Dutch Embassy in Pretoria, a similar seminar was held last year, while a SA fact-finding delegation had visited co-ops in the Netherlands in 2013.
"Co-operatives show it's possible to combine economic success with social responsibility," the UN is quoted in a report published by the European Milk Board in May 2012. The report is entitled "Between Myth and Reality – what dairy co-operatives can do to strengthen the milk producers' position in the market and what they cannot do".
The UN goes on to say that co-ops remain a popular business form, and have a different way of managing their affairs – one focused on human needs and not human greed. "It is an economic system in which the members own and run the business collectively, enjoying the benefits of their activity. The profits go to the members, not to outside shareholders. In the age of the doctrine of maximising profit at any cost, it [the co-op] offers the opportunity to leave value creation to the members instead of losing it to investors and shareholders," the report stated.
How Cono adds value
Paradies echoes these sentiments while drawing attention to aspects of Cono Kaasmakers' new dairy plant, developed by the co-op for €80 million (R1 billion). Construction that began in August 2012 was completed last year. It was Cono's ambition to develop this dairy and cheese factory in such a way that it would be carbon-neutral by 2020. Cono already refers to the operation as "the world's greenest dairy", as the entire project was conceived and designed precisely to achieve this aim.
However, the obvious question arises as to how the co-op creates maximum benefits for its members. In the light of this, it is worth noting that Cono:
has only approximately 500 farmers or small family farms as members yet can be regarded as a relatively small co-op;
employs a total of 175 permanent workers;
paid half of the developing costs of the new dairy plant in cash;
paid the best milk price in the entire country to its producers for 16 years in a row.
Dr Niek Koning of the Dutch University of Wageningen describes Cono as "a small regional co-operative that could remain independent from Friesland Campina [a larger dairy co-op] by exploiting the niche market for quality cheese from North Holland". The dairy's unique location and renowned Beemster Polder cheese brand, made on site since the co-op was founded in 1901, are arguably its main competitive advantages.
History
Thanks to Amsterdam's rapid growth in the 1600s, Dutch engineers started to drain a large coastal lake north of the city in 1612 with a system of dykes and windmills, resulting in land known as a polder. Located 4m below sea level, this Beemster polder boasts a unique terroir containing soils of blue, mineral-rich sea clay. Its pastures consist of high-quality grass for the cows and result in a unique milk quality.
Cono's farmers produce 340 million kilograms of milk per annum for the production of 28 million kilograms of premium cheese. This contains 20% less salt and moisture than the normal Dutch cheese. A traditional product, it is made according to slow, artisanal techniques using natural maturation on wooden boards in perfect conditions. This process is especially important as it defines the taste, texture and body of the cheese. Cono gives Beemster cheese the time it needs, and aging lasts from one month up to 26 months. The cheeses are also turned and polished regularly.
Cono's cheese master has been with the company for 37 years. As a result of all these factors, Beemster cheeses have won international gold medals and Cono is a cheese supplier to the Royal Court of the Netherlands. Unsurprisingly, Beemster products are generally 40% more expensive than normal Dutch cheese.
The Beemster polder is recognised as a masterpiece of creative planning which has preserved its well-ordered landscape of dykes, fields, canals, roads and settlements, and was declared a UNESCO World Heritage site in 1999.
RIGHT: Kees Paradies, Cono's export manager, and Saskia van der Valk, responsible for Cono's
corporate communications.
Farming as a co-op member
In 2002, Cono became the first co-op in Europe to pay a free-range bonus to its participating members. This is paid per 100kg of milk and the scheme requires the cows to have a minimum grazing period of 100 days on pastures. As a result, the use of concentrate to supplement a cow's diet is less than that of cows that stay permanently in cow sheds.
In addition, grazing avoids the high greenhouse gas emissions associated with concentrates and baled roughage. Moreover, explains Paradies, fresh grass contains more vitamins, which produces more Omega-3 and 6 in the Beemster cheeses.
Caring for the environment
About 23% of a free-ranging Dutch cow's diet consists of concentrate, of which 5% to 10% is made up of soya. However, Cono members and many European farming enterprises take care not to import it from Brazil because of deforestation of the Amazon for agricultural purposes, including soya bean production. The boycott of Brazilian soya beans is supported by the Round Table for Responsible Soy initiative, World Wildlife Fund and Dutch NGO Solidaridad.
In other words, Cono chooses explicitly to use sustainable soya and to decrease its global feed print. In co-operation with a client, ice cream makers Ben & Jerry's, Cono also introduced the sustainability programme, Caring Dairy, in 2008. Its five key aspects for sustainability are profitable farming, conserving the landscape, sound labour practices, energy efficiency and animal welfare. To make the supply chain sustainable from cow to cheese, other role players are also included. Within this programme, farmers decide how their own dairy farms can become sustainable.
"Our farmers are Cono members for life, but they are their own bosses. We can't tell them what to feed their cows. However, we sat around a table and they shared their ideas about sustainable farming. Nowadays, 98% of our milk production is free-range milk, which results in creamier cheese," Paradies explains.
Cono's members hold a general meeting twice a year, while nine farmers are assigned to monitor the co-op's activities more frequently. "We have 20 farmers who participate in hosting workshops for all our members. We learn together – in the co-operative style," says Paradies.
Cono's challenges
Cono intends increasing its capacity from 28 000t to 40 000t premium cheese per year. It also wants to stay a front runner in sustainable dairy production while expanding in the food service market and as an exporter. Journalists' enquiries on whether Cono managed for a 17th year to pay the highest milk price of all co-ops in the Netherlands to its members in 2014 were unsuccessful. The producer price of milk was under severe pressure during 2014, and Cono and its producer members were no exception.
Realities of co-ops
The report of the European Milk Board points out that in theory it was possible for co-ops to be economically successful while creating income and other benefits in which its members could share. "In practice, and this applies especially to agriculture, over time, structures can be created that prevent the original aim – maximising the members' benefit – from being pursued. One factor is quite simply the size of the co-operative: with 10 000 plus members (at Europe's largest dairy co-op) and global markets, the chances of the individual member having a say in the co-op's economic strategy are very slim, unless special countermeasures are taken," the report states.
Koning stresses that co-operatives had limitations on what they can do. "Because they have no shareholders, they also experience limitations in capital acquisition. However, it's an advantage for members that they have lower transaction costs," he says.
He adds that unlike what many farmers were hoping for, co-ops could not improve average market prices. For that, one needed a supply management system that could only function if secured by the government. "While it's true that co-operatives are not cartels and so cannot improve average market prices, it's also true that they can only realise ambitious investment programmes by deducting a higher margin from the prices they pay to farmers," he explains.
Improving the chances of success
Another study, commissioned by the European Commission, on how farmers could be supported by means of co-ops, states that:
Farmers who want to start a producer organisation, bargaining association or co-operative are advised to pay attention to the issues of leadership and human capital;
Co-ops require social, economic and organisational skills, and resources as well as enough time and capacity for building the organisation;
Institutions such as co-op legislation and traditions can greatly support this process of setting-up a new collective action organisation;
Once the organisation is established, members and directors are advised to pay attention to developing and updating a good strategy with a business model that generates added value. It also applies to internal governance, where members of the board of directors need to have the required knowledge and skills for choosing proper strategies;
When directors delegate strategic and operational decision-making to professional managers, they should have sufficient skills and knowledge to control them effectively. Thus, a growth and marketing strategy of the co-op may require not only professional management – acquiring more marketing skills – but strengthening the control capacity of the board of directors and supervisory board.
It is evident that although co-ops do offer distinct benefits and could be used as an important marketing mechanism, they should not be regarded as a magic solution that can solve all production problems for farmers.
Email Saskia van der Valk at [email protected].