piggery south africa

-

search results

If you're not happy with the results, please do another search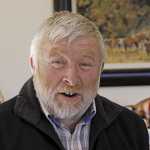 Number Two Piggeries currently employs 1 000 people, and farms a total of 20 000 breeding sows.
Ventilation control is one of the most important aspects in the planning and design of a piggery.
Hard work and tenacity have turned a tiny enterprise into a flourishing commercial operation.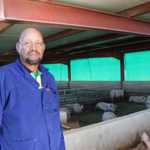 The Doornspruit Community Trust has put land donated to it by the Catholic Church to good use by opening a piggery. The operation has begun doing well, and today supplies baconers weekly to an abattoir.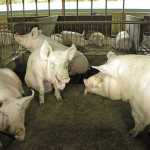 Rob and Ian Butt introduced housing pens to improve the welfare of their pigs.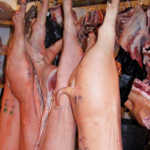 The SA Pork Producer's Organisation (SAPPO) has commended the swift reaction by state veterinary officials in dealing with a case of African Swine Fever (ASF) on a game farm near the controlled zone in North West.¬¬¬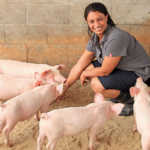 Western Cape pig farmer Leandre Mitchley was named Top Smallholder Farming Entrepreneur 2018 at the annual Female Entrepreneur Awards. Her success came after a slow start and a recent major setback, and is testimony to her resilience and discipline.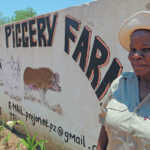 Piggery owner Zodwa Thwala, winner of the 2017 Gauteng Department of Agriculture and Rural Development's Best Female Entrepreneur Award, says that her love for teaching motivated her to add farmer training to her existing piggery business.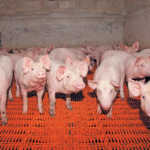 With 9 600 sows, Chalala Farms near Malmesbury in the Swartland will soon produce more than 275 000 piglets per year. Jeff van Zyl, manager of the piggery, spoke to Glenneis Kriel about the operation's production methods.
Government wants to see more small-scale farmers undergoing formal education in agriculture. For this to work, a new kind of agri school is needed, says educational consultant Dr Willem Burger.
Space is limited on the island of Réunion. Farms are small, and farming is intensive and diversified. Yet, assisted by subsidies from France, farmers supply nearly half the island's meat needs, and Boer Goats are included in the offering. Lloyd Phillips was there.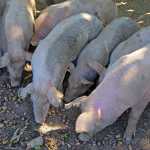 Acorn-fed pigs is a Spanish and Portuguese tradition. Oak Valley Estate in the Elgin Valley is one of just a few commercial, free-range, acorn-fed pig farms in South Africa.