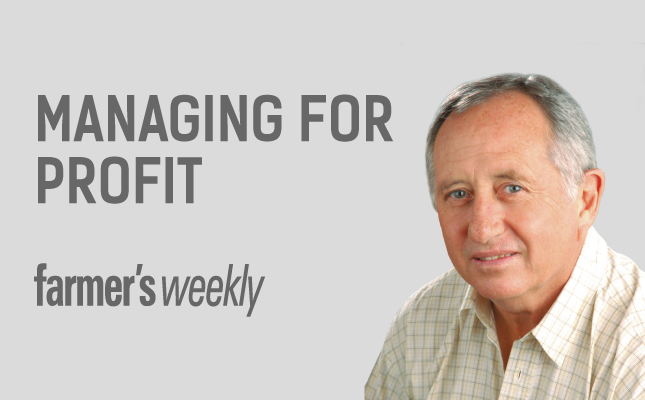 A good management system will improve performance and motivation. But in order to achieve this, focus on the result, and never on the person.
No great decisions were ever made around a boardroom table. Schedule quiet time to get away and think strategically, or you too could get run over by the traffic.
Designing an effective dashboard is no easy matter, but backed by a disciplined system that delivers the right information at the right time to the right people, it adds a...
Actively manage your information flow, and don't be overwhelmed by floods of useless data.
South Africa's private game reserves provide a model that all farmers – and politicia I write this as dawn breaks, surrounded by the sounds of bushveld birds coming awake. ns...
'Task work' drives down productivity and sets management and workers up against each other. 'Piece work' is the only way to get productivity up and enable workers to earn more.
Currently, trust in most levels of our society is as low as it's ever been. We have to fix this if we're ever to see the promise that the Rainbow...
Your personal integrity sets the ethical tone for your organisation. Keep the standards high.
A task-work system that rewards exceptional workers with time-off is a recipe for low productivity and a killer of incentive. If you're using it, ditch it! But make sure you...
The time has come for us to learn some lessons from the most labour-efficient farmers in the world.
Don't become obsessed with cost-cutting. Profit is what really matters – and this requires revenue.
Fine-tuning costs may not be enough to keep the business solvent. Use brainstorming to generate new ideas which will make a real difference.