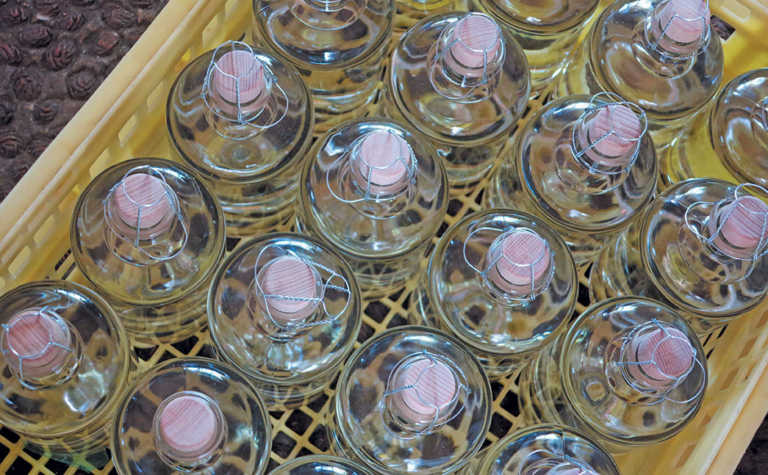 Gin guru Roger Jorgensen is credited with starting the craft gin revolution in South Africa. The owner of Jorgensen's Distillery in Wellington, he started out as a winemaker and then began distilling brandy in 1994.
The adventure began when his then wife asked if the still couldn't be used for something else while waiting for the brandy to mature and become marketable.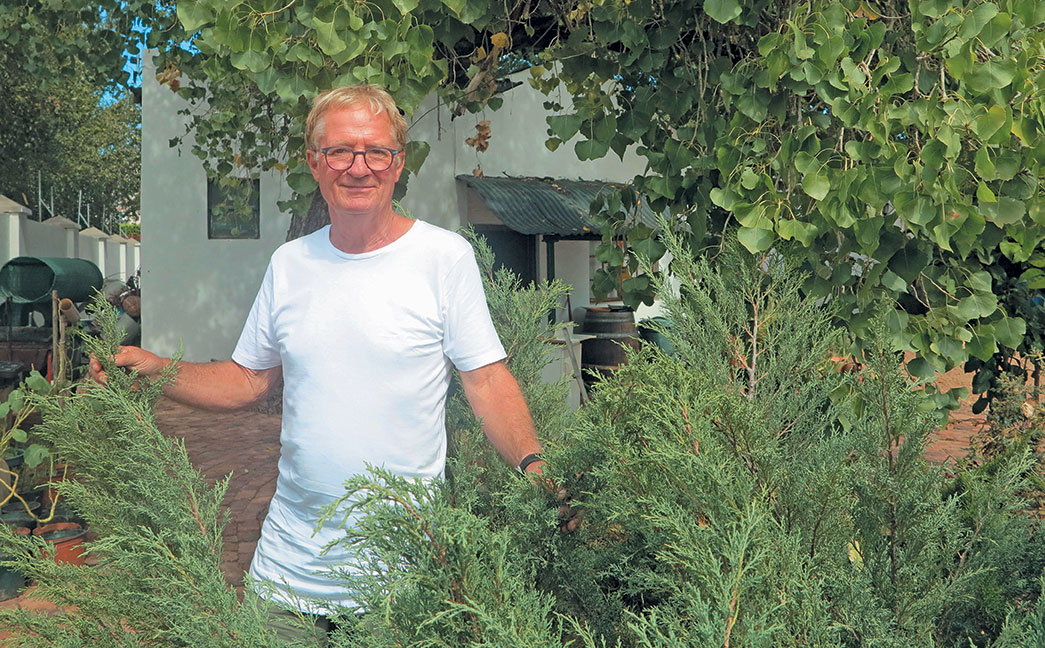 While brown spirits need time to mature, white spirits don't, and so the still was put into service to produce white spirits, which are marketable in the same week of production.
"We started making vodka, which was an instant boost to cash flow and could finance the long-term brandy habit," says Jorgensen. Now he has such an interest in the white spirits, particularly gin, that he is leaving his brandy to age and become his pension plan.
The beginning
"I sparked the trend when I picked it up in Europe, after tasting Hendrick's gin, which was quirky and different. I thought I could do something equally interesting or better out of South Africa. It became my mission to create a South African gin recipe," says Jorgensen.
He started making artisanal gin in 2008 and had the market all to himself for a few years. Then Inverroche and Hope On Hopkins followed, and now there are 86 gin labels out of Cape Town alone, with more being produced in KwaZulu-Natal, the Free State, Mpumalanga and Gauteng.
Jorgensen says the slow food movement, and national pride in what we can make in South Africa rather than what we can import, also helped spark the craft gin industry.
Jorgensen is, however, the only gin producer to use locally-grown juniper berries, and he pioneered the use of a wide and diverse range of African plants to flavour his gins and give them unique African character.
"We use fresh juniper, citrus, fynbos and local aromatic plants to make our gin an African plant story rather than a European story. We are now going beyond that to produce a single-property gin, where we grow everything that goes into our gin on one property."
Part of his mission is to identify suitable plants to include in his gin recipes. Jorgensen spends time in the mountains of the Western Cape collecting and identifying suitable plants to use in gin production, such as African ginger, buchu and confetti bush. He also advises other producers how to put together interesting gin recipes.
Toxicity tests are run on plants before being included in new recipes.
"I have clients all over Africa and South Africa. A few years ago there was a craft brewery on every corner in Cape Town; now there's a distillery on every other corner. Gin has become the next big thing; it's hip and happening and sexy. Old-school gin and tonic drinkers would have one or two gins in their collection, but now people are stocking six or more gins and talking about the different flavours and nuances."
Variations through production
It takes just 24 hours to distil a batch of gin, so it can be made and sold in the same week.
He makes frequent small batches of 400 bottles at a time, but some of his clients distil up to 5 000 bottles per batch.
He says there's no problem in going big, provided you stay true to the recipe.
However, the distillation process, equipment used, how the botanicals are prepared and their proportions in the recipe can all create variability. He explains that the process uses the solvent ability of alcohol to extract the flavour from the plant material.
READ Encouraging creativity in your business!
The botanicals are actually soaked in alcohol to extract the character of the plant. This alcohol is then put in the still and heated up so the alcohol vaporises, retaining the aromatic plant oils, and separates from the bulk of the liquid. But there are many ways to achieve this goal and all producers have their own methods.
Jorgensen says there are more variations in gin flavours than in whisky or brandy flavours.
"Provided gin has a juniper and citrus core, there are on either side base notes and top notes. Base notes give the gin breadth and depth and act as a springboard from which the top notes can make it shine. So we use plants like angelica root and liquorice, as well as apricot kernels, to act as base notes to give the gin warmth, breadth and sultriness.
"We add aromatic plants like African ginger, citrus and fynbos to give the gin a sexy top note, so there is huge variation on either side, which gives infinite possibilities."
According to Jorgensen, while there are plenty of newly launched gin brands in South Africa, there are only 20 to 30 gin producers in the country, and many of these are making gin on contract for other labels.
This means that many craft or artisanal gins are brand owners paying producers to make their gins for them. Jorgensen does this for a handful of clients.
"I don't see the craft gin trend disappearing; people who would normally have wine are now drinking gin and tonic. At least half my clients are wine estates seeking to repair damage to their bottom lines."
Going international
South African gin is attracting huge international attention, thanks to unusual recipes that include fynbos. However, Jorgensen says South Africa needs to be disciplined in exporting, because credibility in the local market is the first priority.
Most local craft gin producers are still relatively small and not pushing big enough volumes to accommodate large international orders.
The average production, according to Jorgensen, is 1 000 to 5 000 bottles a month, which is a profitable business.
"I put six kids through school and university on my gin business and I have no debt, so it's a good sector to be in."
He says 'gin ambassadors', visitors to South Africa who take a few bottles home with them, spread the word.
Last year, Condé Nast Traveller ran an article describing Cape Town as the new gin capital of the world, which served the industry well, and CNN flighted a programme on craft gin in South Africa.
"That gave us a lot of traction, and we had requests from all over the world to distribute South African gin. The gin revolution is definitely international now; everyone is talking about gin."
People are producing interesting gins, but he says China has been the slowest to catch on. "South Africa is gaining popularity as a quality spirits producer too," he says.
"We have always been renowned for our pot-stilled brandies and excellent wines, so why not gin?"
Production
In terms of contemporary gins, Jorgensen says it went from a standing start 10 years ago to high consumption now. It took a few years, starting in 2008, for people to get used to the idea that local gin was good, but once this happened, the trend snowballed.
He says the last five years, in particular, have been phenomenal, and production is definitely not meeting demand locally. "As each new competitor came into the market, my sales didn't dip at all. We all just grew together and I don't see it changing," he says.
"My market is connoisseurs, collectors and gin lovers all over the world, as well as game lodges, restaurants, and top hotels.
"I also sell online through my shop and through a few select bottle stores. We all work under the Wine and Spirits Board, and we are definitely hurting the big distillers in their premium sector for gin, as well as vodka and brandy. People are now proud of drinking premium local spirits, though there is no comprehensive analysis of the craft gin industry."
Endless possibilities
Jorgensen explains that there are so many possible permutations on gin recipes, as well as so many different techniques to extract the flavours from the plants, that it's almost impossible to copy.
While even grapes farmed the same way every year will have variation in the wine, gin can use up to 20 different botanicals, so there's little chance it will be the same all the time.
He says that he aims to make gin that sticks to a style rather than a specific flavour profile, and the market accepts these variations because it's a craft industry.
"The whole industry is still a baby. I suppose eventually it will reach a plateau. Then I will go again and try and find what the next darling spirit may be. What I want to work on, though, is an interesting spirit made absolutely delicious with something quintessentially South African, such as something with a maize base and naartjie, num-num, sour fig or marula added. As a distiller, I always want to try something different, but I did have a gut feeling that craft gin was going to be something big."
Phone Jorgensen's Distillery on 021 864 1777, or email [email protected]. Visit jd7.co.za.