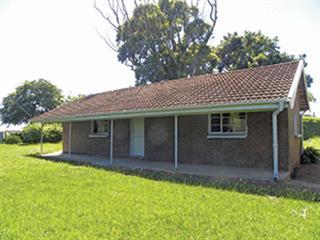 The new minimum wage for farm workers, of R105/day, boosts the minimum wage by 52%. While the intention of the labour department may have been to provide farm workers with a living wage, its resolution could have a negative impact on workers across the board. The likelihood of retrenchments is high as farmers streamline operations, mechanise and demand higher productivity from a smaller workforce.
While workers will have fatter paychecks, they could find themselves paying for essentials such as transport, food, electricity and housing that their employers can no longer afford to subsidise. About 20 million tons of sugarcane is produced per season off about 378 000ha, situated in the KZN Midlands and coastal regions extending into Pongola, Komati and Malelane areas.
According to industry body, Canegrowers, roughly 27 000 sugarcane growers will experience increased operating costs due to the new minimum wage which will have a ripple effect on all wage levels, adding pressure to farmers as labour costs increase significantly ahead of inflation and revenue levels. Constant increases in key input costs, such as fertiliser, fuel, transport, herbicides and energy also put pressure on profitability.

Clewlow's manager, Ryan Dematteis, and housing manager, Innocent Cele, who lives in a family house with his wife and four children.
Sugarcane farmers feel the crunch
In Zinkwazi, workers on Warren Clewlow's 1 500ha sugarcane farm enjoy a number of fringe benefits, including family housing for married couples, free electricity, accommodation for seasonal workers and transport for workers who choose to live off the property. The costs of these benefits are carried by the business. The new minimum wage could put benefits like these at risk.
Ryan Dematteis, who manages the Clewlow Farm and owns his own farm nearby, says labour has become his biggest expense. "Sugarcane farming is highly sensitive to increases in labour costs. Our wages were well over the minimum and even before the increase, wages were our biggest expense at approximately 25% of operating expenditure. The wage hike will increase that to 28%," he says.
And on Clewlow Farm, falling yields don't help. "Yields have declined to an average of 51 t cane/ ha from 70t in 2008. We've had some horrible years recently, with drought, outbreaks of pests and diseases such as thrips and rust, and some heavy storms. Growers are in the grip of an economic squeeze but as price takers, we can't pass increased production costs onto the market," Ryan explains.
Free housing and other benefits
Housing at Clewlow Farm is divided into married and single quarters. Married permanent staff, such as drivers, supervisors, mechanics and managers, may choose to live with their families in three-bedroomed facebrick houses. Each house has a bathroom, kitchen and living area. Seasonal workers are offered dormitory-type accommodation in facebrick bungalows. There are 30 units for families, four bungalows for men and three bungalows for women, which together accommodate about 70% of the workforce.
Staff can also grow their own vegetables in a designated area. "Staff housing is electrified and has running water. Our electricity and water bill for staff housing is R300 000/year. "We also hire three permanent workers to keep the area clean and tidy. So there are ongoing maintenance costs which are a big expense. But we do not deduct money from workers' paychecks," says Ryan.
For workers who prefer to live in the nearby town of Darnall, Clewlow Farm provides free transport to and from work, and children living on the farm are given free transport to school in the morning. Increases in wages, fuel and power mean that the business may be forced to reconsider offering free transport and electricity. "Eskom has been granted an 8% hike this year. We are looking at the option of installing a biodigester to produce methane from chicken manure, or we may have to put in a metered payment system for electricity," says Ryan.

Staff members take pride in furnishing their homes.
The staff housing area already shows the impact of wage hikes, with a large mess hall which, for the most part, lies empty. In the 90s, staff received meals here until they opted to forfeit the meals for a higher wage. The cutters get 5l of mahewu – a traditional drink made from fermented mealie meal – which provides much-needed sustenance. Ryan says their main motivation was to make working conditions more attractive to seasonal workers.
"Cutting sugarcane is hot, back-breaking work. The industry struggles to attract and retain cutters but when we are looking for seasonal workers, we tend to get quite a good flow. I think it is because we provide them with good living quarters," he says. Until now, the investment in housing and other benefits has been worthwhile. "We feel a content workforce is a productive workforce.
It would be a great pity if escalating costs and the new minimum wage jeopardise the benefits we have put in place. We are looking at ways to increase productivity, perhaps by mechanising or incentivising, but there are still a whole lot of unanswered questions at this stage."
Contact Ryan Dematteis at [email protected]