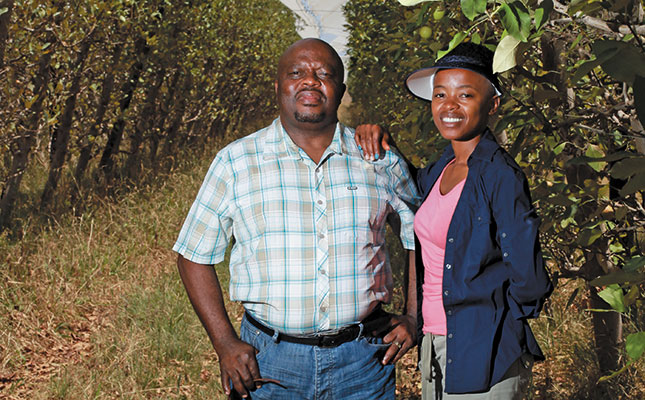 What did you do before you joined Makolobane Farmers Enterprises?
I completed a BCom degree in financial accounting, and worked as a financial consultant for seven years. It became boring, so I decided to work for my father, Pitso, on the farm he bought in 2008.
How did that turn out?
Totally different from what I had expected. If somebody told me while I was at school that I would one day have a career in agriculture, I would have been adamant that it would never happen. But agriculture turned out to be much bigger, and presented far more opportunities, than I had ever imagined possible.
Why do you think there are so few young people interested in a career in agriculture?
Most likely due to ignorance. I have been privileged enough to attend private schools, but was never exposed to any careers in agriculture.
READ Agriculture does interest the youth
To my mind, a career in agriculture equalled hard work in the sun. In reality though, agriculture presented hundreds of different career paths ranging from research to logistics management. I am involved in the business side of farming, which is my strength.
What has been the biggest challenge you've had to deal with so far?
To remain competitive, primary producers need to find ways to continuously grow their businesses. We have 2 000ha of land. It has been difficult for me to implement our business plans and balance sustainable growth with limited access to finances, while also growing our market.
But I realised that this was something that most young farmers struggled with, and therefore decided to join African Farmers' Association of South Africa (Afasa), to be part of a group that negotiated better access to finance, markets and information.
The problem is that young agriculturists usually lack experience and/or collateral, which makes it difficult for them to access finances to kick-start their enterprises or propel them into something more profitable.
How has the industry transformed since you've become involved?
While there are not many new entrants, there are many black people in the industry, who are not well supported. Transformation will not be achieved until these people have been developed well enough to showcase their successes.
The thing is that you are not going to transform the industry by throwing money at people. Instead, you have to hold the hands of new entrants for at least 10 years, and help them become successful business people.
For more information, email Nono Sekhoto at [email protected].