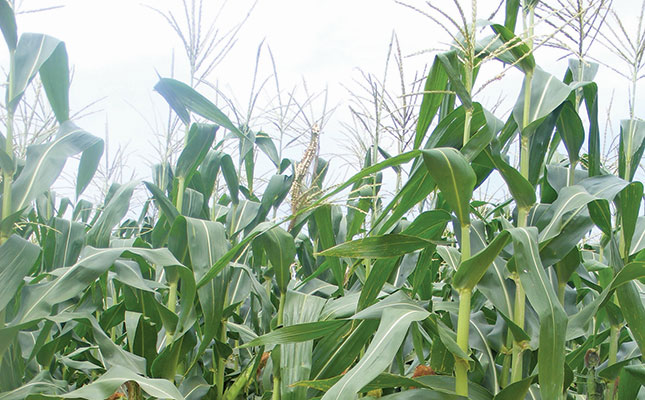 The forecast for this year's maize harvest in Zimbabwe is 776 600t, which was 54% lower than the 2018 output of 1,7 million tons.
READ Persistent drought forces Australia to import wheat
The poor harvest outlook was the result of the drought conditions in four of the country's southern provinces, which was further exacerbated by the damage caused by Cyclone Idai in the eastern Manicaland Province.
This was according to a recent crop and livestock assessment report compiled by the country's ministry of agriculture.
The document added that crop development had been affected by delayed and reduced rainfall that was spread unevenly across the southern and south-eastern maize production regions.
READ EU maize imports increase 40% for current marketing season
"Long, dry spells in January and February negatively affected the planted crop. Cyclone Idai, which hit the country in mid-February, caused severe damage to crops and agriculture infrastructure in [the] Manicaland and Masvingo provinces."
Finance Minister Mthuli Ncube recently told the Zimbabwean parliament that an international tender had been issued to import 750 000t of maize to meet the food supply deficit. He also said that 500 000t of maize was being held in the country's strategic grain reserve.
Zimbabwe needed around 1,8 million tons of maize for human and livestock consumption every year.
Therefore, if 700 000t were imported and added to the harvest estimate and the strategic grain reserve, there would be enough maize available to last until the next harvest in March 2020, he said.
While the high rainfall that was recorded in February damaged crops and infrastructure in the Masvingo and Manicaland provinces, the report said that it had improved crop conditions in Mashonaland East and Mashonaland Central in northern Zimbabwe.
READ New screening method for charcoal rot-resistant maize
Enough maize for local consumption was harvested in 11 of the country's 60 rural districts to last until March 2020, while 49 districts had enough maize for between two and 11 months, according to the report.
Sorghum output was estimated to be about 40 200t, finger millet at almost 6 950t, and pearl millet at just over 28 000t, which represented a collective 44% decline in small grains output compared with last year.
Groundnut production was also down 44%, while sugar bean output was 55% lower than the previous season.