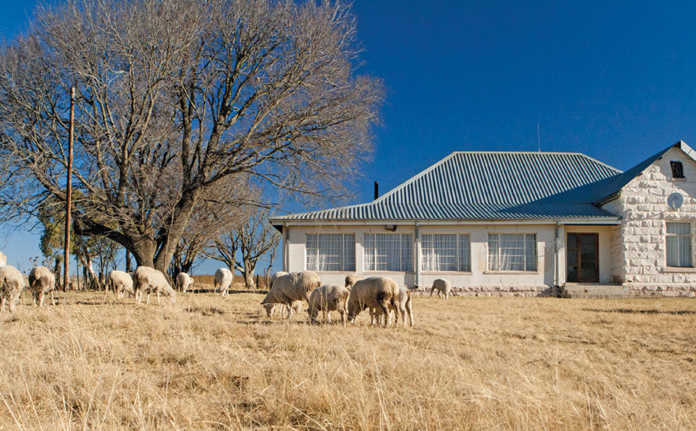 In his second State of the Nation Address this year, to be delivered in Parliament on Thursday evening, President Cyril Ramaphosa is expected to present a plan to address South Africans needs for the year ahead.
Outlining Agri SA's expectations for the address, Christo van der Rheede, Agri SA deputy executive director said the association wanted more clarity on the land reform issue.
"We want to know what [Ramaphosa's] views are on the partnership between the private sector and the state [in this regard]."
READ Election 2019: Political parties on land and farming
He added that Ramaphosa needed to address national issues such as water and disaster management, especially in the light of the recent severe drought conditions experienced across the country, and needed to articulate any plans to manage such challenges in the future.
"Farmers in drought-stricken areas are going under and have not received any assistance from the government."
He said government should put systems in place and offer financial assistance to farmers in need.
"Another issue is the problem of biosecurity and how it is being approached, especially with regard to the management of foot-and-mouth disease."
Independent agricultural economist and trade policy analyst, Dr Tinashe Kapuya, said he hoped that Ramaphosa would address issues pertinent to agriculture such as the country's high unemployment rate and slow economic growth.
READ SA cannot afford 'ostrich politics' with land reform
"Agriculture and agro-processing are central to this process of job creation and growth."
Kapuya said he expected Ramaphosa to address these issues and also provide clarity on how government would handle other challenges such as land reform.
His pronouncements on land reform would provide some indication of what was contained in the report of the Advisory Panel on Land Reform and Agriculture, which was presented to Ramaphosa recently and will be tabled before Cabinet before being publicly released, he said.
"There are tough decisions to be made, and this is a time to make bold policy moves."
He said that since Ramaphosa came to power, he saw a marked shift in the relationship between the private sector and government.
"Ramaphosa wants to engage the private sector and it is a positive improvement."
Kapuya stressed that crime was another serious issue that needed to be addressed, but said the long-term solution was to create jobs and employment opportunities, which in a growing economy would provide greater access and participation for the general population.