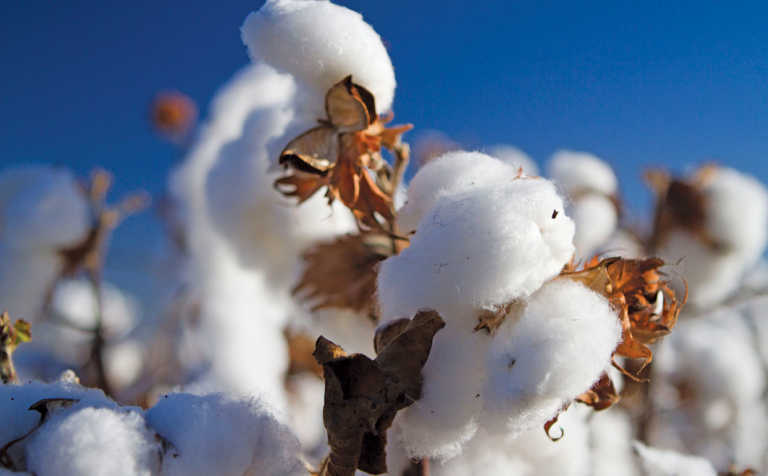 Role players in the domestic cotton and mohair industries have joined forces to ensure that a greater portion of natural fibres produced in South Africa are also processed and consumed here.
The Sustainable Cotton Cluster (SCC) has enjoyed great success since inception in 2014, according to the CEO of Cotton South Africa, Hennie Bruwer.
The organisation was established through funding received from the Department of Trade and Industry (DTI), and Bruwer said it had captured the imagination of all players along the value chain, from producers on farms to ginners and retailers, he said.
READ World record price for SA mohair
Statistics collected by the body revealed that cotton production in South Africa grew from about 43 000 lint bales in the 2013/2014 production season to nearly 200 000 bales forecast for 2017/2018.
Bruwer said there had also been large investments in increasing ginning capacity, while local retailers such as the Mr Price and Edcon groups were buying into the idea of purchasing locally produced cotton.
About two years ago, role players in the mohair industry also approached the DTI to unlock subsector cluster support in line with the department's Clothing and Textiles Competitiveness Programme.
Director of the South Africa Mohair Cluster (SAMC), Martin Viljoen, said the organisation wanted to increase local production, as well as increase domestic beneficiation and consumption.
SAMC said South Africa was the largest mohair producer in the world, accounting for 2 500t of the total global volume of approximately 4 500t/annum.
However, both domestic and global mohair production had fallen over the last 20 years. It was estimated that South Africa was producing about 12 000t/annum during the 1980s.
In its online sector overview, SAMC stated that global mohair production stood at nearly 25 000t in 1987 compared with 4 700t in 2016.
"This equates to an alarming 81% decrease in mohair production over the last two decades," the SAMC overview said.
Viljoen said the cluster also wanted to develop manufacturing industries to increase domestic use, as about 92% of locally produced mohair was currently being exported.
"For mohair, the drive is to develop more locally driven products," he said.