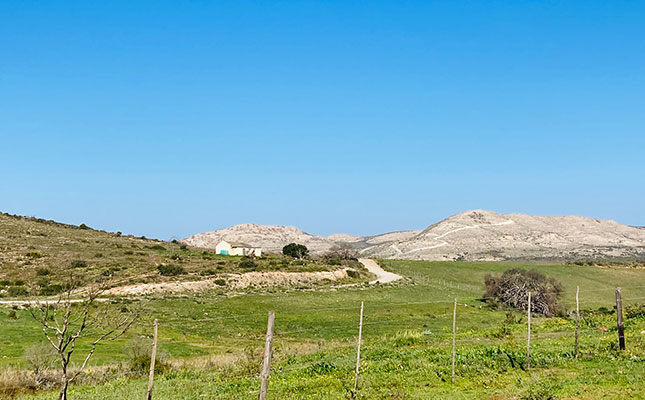 Two suspects have been apprehended following the killing of Free State farm manager, Brendin Horner, and will appear in the Senekal Magistrate court on Tuesday, 6 October on a charge of murder.
"The two men are alleged to be stock thieves, and it is suspected that Horner could have spotted them on that fateful day," said Brigadier Motantsi Makhele of the South African Police Service (SAPS).
READ Eastern Cape to launch stock theft prevention forum
Twenty-one-year-old Horner was found tied to a pole on De Rots Farm in the Paul Roux district at around 06.30 am on Friday, 2 October.
"Upon arrival, police found Horner, who was declared dead at the scene, with injuries to his head and face, and tied to a pole with a rope around his neck," said Makhele.
Tommie Esterhuyse, director of Agri SA's Centre for Excellence for Rural Safety, said a protest to be held within the prescribed legal framework, was being planned outside the court building when the two suspects appeared.

He said the increase in farm murders in South Africa was of great concern, and added that farmworkers were also increasingly being targeted.
Esterhuyse stressed that the Rural Security Strategy should receive priority attention, and that there should be a joint effort between farmers and the SAPS to fully roll out the strategy at grassroots level.
Minister of Agriculture, Land Reform and Rural Development, Thoko Didiza, expressed shock at the brutal killing of Horner.
She said in a statement that farmers and farmworkers played a vital role in the food production value chain, and that farm murders had a devastating effect on the sector.
READ New protest action planned to draw attention to rural crime
In a statement, Free State Agriculture (FSA) demanded action rather than the "lip service with which the agriculture sector and the country have had to be satisfied with lately".
"Public condemnation of the murders of farmers are welcomed, but the situation is going to require much more than mere condemnations to try to address this fundamental problem," said Francois Wilken, FSA president.
Wilken also reiterated the importance of the implementation of the Rural Security Strategy, and stressed that FSA would not "leave any stone unturned" to address the environment in which its farmers had to operate and the challenges associated with it.