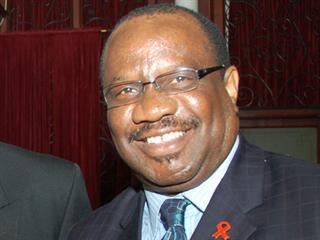 Prior to that he had worked in the media industry, most notably as a radio journalist.
Mthimkhulu came to KZN's agriculture sector's attention when he was appointed MEC for Agriculture and Environmental Affairs in 2006.
"The legislature will be poorer without Honourable Mthimkhulu. His loyalty, passion and dedication will be sorely missed," said the KZN Legislature's Speaker, Lydia Johnson, in a statement. The KZN Agriculture Union (Kwanalu) offered its condolences to both Mthimkhulu's family and his 'government family' on their loss. The farmers' union stressed that it had enjoyed a strong working relationship with Mthimkhulu when he was the MEC for agriculture.
"He played a significant role in provincial agriculture. We will always be grateful for the initiative that he took in forming the Provincial Land and Agrarian Reform Forum," said Kwanalu CEO Sandy la Marque.
"In doing so he started to bring together various government departments and key stakeholders from the private sector in KwaZulu-Natal's agricultural sector. Through this forum we were able to start addressing some of the key challenges affecting the sector," she said.