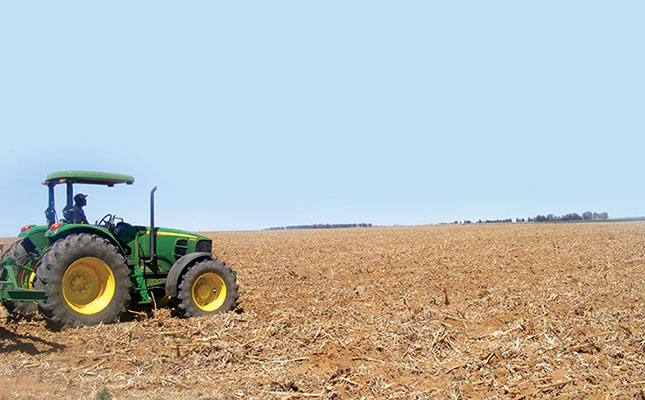 The South African Weather Services (SAWS) has warned that severe heatwave conditions would prevail over most of South Africa for the rest of the week and into the weekend.
READ Drought now a R1,3 billion disaster
A heatwave is defined as maximum day temperatures that are 5˚C above the average maximum temperatures for a specific period during the year, and persist for three or more days, according to the SAWS.
A statement by SAWS said heatwave conditions with persistently high temperatures were expected for the Free State, eastern parts of the Northern Cape and North West, and could even extend to Gauteng, Mpumalanga and the western bushveld of Limpopo.
SAWS weather forecaster, Vanetia Phakula, said hot conditions were expected over most of the country with very little rainfall during the forecast period.
READ Concerns raised over state of SA's wheat crop
"Rain is only expected after the heatwave has ended, and there might be some isolated showers starting from Tuesday when the temperatures start dropping."
Johan van den Berg, manager of specialised crop insurance at Santam Crop Insurance, said the most significant impact of the heatwave would be felt by farmers who had already planted, as soil moisture levels would be drastically reduced.
He added that pastures in these regions could also suffer damage due to the heat, especially new pastureland that had only just started to recover following the recent rain, and could now be burnt by the heat.
READ Water management: rainwater harvesting and better storage
"The availability of water resources such as dams and boreholes also remains an issue. With the increased heat more water is consumed, which adds more stress to the already stressed system."
Van den Berg said farmers would not be able to plant during this time, and will only be able to resume planting in a few weeks' time after rain had been received.
"About three-quarters of farmers [across the country] still need to plant."
The short-term outlook for rain, according to Van den Berg, was not positive for the next few weeks.