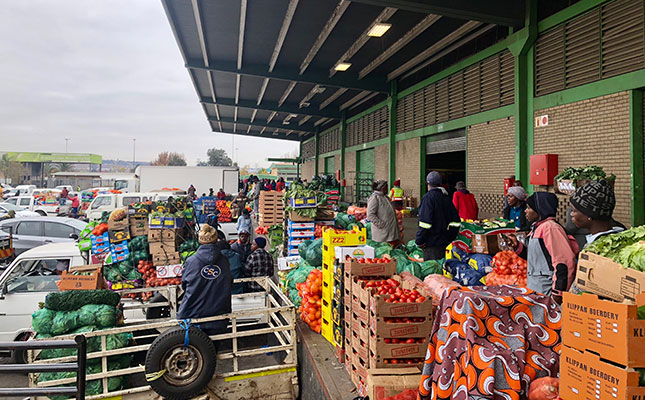 The coronavirus disease (COVID-19) global pandemic is expected to have a negative impact on the South African livestock value chain in the long run.
This was according to independent agricultural economist, Dr Kobus Laubscher, who said that a decline in the demand for red meat could be expected in the near future.
READ Essential Covid-19 lockdown regulations for farmers
Laubscher ascribed this to the temporary closure of restaurants and the informal meat trade during South Africa's 21-day national lockdown, among other factors.
The closure of these businesses meant there were very large supplies in the red meat supply pipeline.
"The weaner marketing season usually commences in May and June. Keeping in mind that many business [in the hospitality industry] has been banned from trading, we can safely assume that the meat they already had in stock will last them for quite some time after the lockdown is lifted, resulting in a contracted demand on the weaner market."
Laubscher also expressed concern about the effect of the COVID-19 pandemic on the poorest segments of the country's population.
Although grain supplies were high, people could increasingly find it difficult to purchase food due to lack of income.
READ Zimbabwean tobacco auctions expected to be delayed
Some 30% of the poor in South Africa were unemployed, and a very high proportion of these people earned money through informal trading, especially selling food such as cooked meat and fresh produce at roadside stalls.
Due to the national lockdown, they were prohibited from doing business and were thus deprived of their sources of income.
He added that the lack of facilities to store food safely added to the challenges faced by informal traders and the majority of people living in townships.
Justin Chadwick, CEO of the Citrus Growers' Association of Southern Africa, said that although the COVID-19 pandemic had had no serious impact on the citrus industry so far, one problem they have encountered was the temporary halt in the so-called 'bakkie trade', operating mainly in informal markets.
"These traders' business is valuable for the industry, and the lockdown means that a large number of people are left without an income," Chadwick told Farmer's Weekly.
Visit our Covid-19 news section.