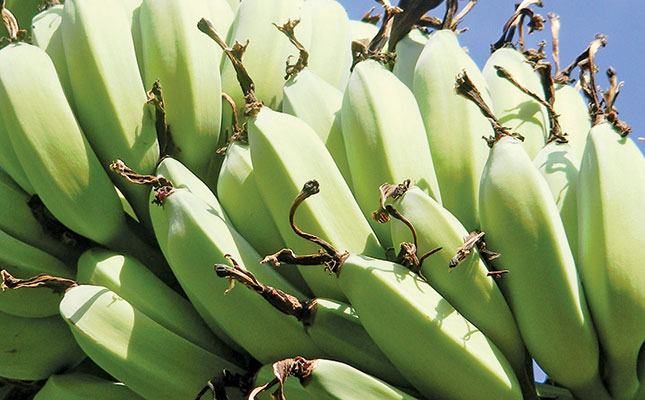 To date, border closures and limitations on movement as a result of the coronavirus disease (COVID-19) global pandemic have had minimal impact on South African farmers with operations in Mozambique.
However, concern was mounting about labour supply and market demand as the virus continued to spread.
READ Tissue-cultured bananas: uniform and high-yielding
With a large proportion of banana farmers in the Lowveld region of Mpumalanga farming across the border in Mozambique as well, those without residential permits were having to wait out the 21-day lockdown period across the border.
Edwin Green, chief operations officer of Beluzi Bananas, explained that those crossing the border were required to stay in quarantine for 14 days.
"We have therefore asked our managers to rather stay in Mozambique for the 21 days to continue operations there.
"So far, we have had no impact on operations, but we foresee that as the virus spreads in the highly [concentrated] living areas of Mozambique, our labour [force] will be affected. No protocols have been announced yet regarding social distancing and transport, so we continue to provide transport for our labour [force] with our own busses. But, if limitations start being placed on the number of people in a bus, we will have to start limiting staff [carrying out] production and focussing them on harvesting and packing."
READ Essential Covid-19 lockdown regulations for farmers
Joachim Prinsloo, owner of Sunreaped, said banana production was continuing without interruptions on the company's farms in Mozambique.
"We have residential permits so are able to move freely between the two countries. For us it is business as usual, and it's actually easier to operate there than in South Africa, where we are struggling to get enough [workers] at our packhouse.
"But things are changing every day as the infection cases rise, so we don't know what will happen in the coming weeks with regard to freedom of movement for us and our [workers]."
Both farmers noted that exporting produce to South Africa was continuing without any problems, as was the exporting of farming inputs to Mozambique.
Lower demand at fresh produce markets in South Africa was, however, a cause for concern, as banana harvesting was starting to peak.
"Demand from supermarkets is stable as those outlets remain open, but there is uncertainty on the fresh market side, as demand is slowing down since informal traders are no longer operational. We therefore need to send more produce to the supermarkets," said Green.