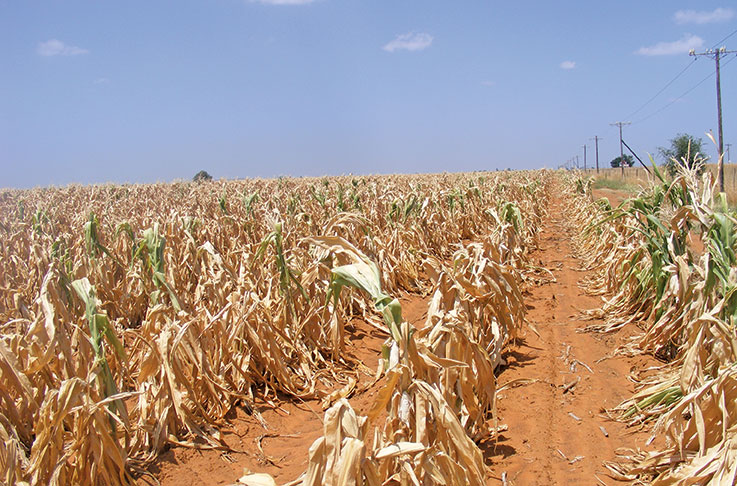 The Free State consists of many economic sectors, but agriculture is the most important in terms of food security for everybody, including politicians and government officials.
This was according to Roy Jankielsohn, DA leader in the Free State Legislature.
READ Save the sheep project assists drought-stricken farmers
"The time has come for politicians and officials to put their money where their mouths are, and formally declare the drought-stricken areas in the Free State as disaster areas," he said.
Jankielsohn told Farmer's Weekly that grain farmers had been particularly hard hit by the relentless drought.
Whereas the plight of livestock farmers was somewhat alleviated by donations of animal feed, grain farmers were left with no support whatsoever.
READ A letter to farmers in drought-stricken regions
He said investment in sectors under stress, such as agriculture, was very important to ensure sustainability, and grain producers in the western Free State, in particular, had been badly affected.
"It is therefore vital that the Free State government invest in the drought- stricken areas to, among others, keep farmers on their land and ensure food security in the long-term."
According to Jankielsohn, farmers had depleted financial reserves and no longer had the ability to obtain the necessary credit required to continue farming.
Grain farmers had large expenses and were required to service loan and bond repayments regardless of whether they could plant and harvest crops.
Moreover, some were unable to continue to pay the salaries of their employees, which added to socio-economic challenges in rural areas and towns.
Farmers were also unable to sell or bond property to obtain additional income, due to a decline in the prices of agricultural land.
"The situation is worsened by the fact that the province's farmers continue to lose on average between R300 000 and R400 000 per year due to crimes such as theft of livestock, equipment and vehicles, which has depleted reserves that could have mitigated some of the conditions caused by the drought," Jankielsohn said.