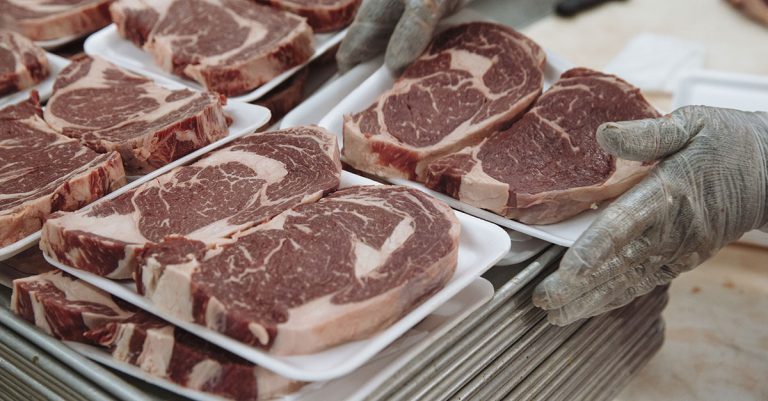 South Africa's annual consumer price inflation (CPI) softened further in July to 4,6%, down from 4,9% in June and 5,2% in May.
However, the monthly increase in CPI in July was 1,1%, the highest monthly rise since July 2020, when the CPI increased 1,3%, according to Statistics South Africa (Stats SA).
READ North West red meat abattoir tender cancelled
Meat, oils and fats continued to exert upward pressure, said Stats SA, with meat prices rising by 9,4% over the past 12 months.
The continued increase in food, and especially meat prices, were contrary to predictions that these prices would begin to fall month-on-month due to growing consumer resistance.
This was according to Hamlet Hlomendlini, secondary-agri enablement manager for agribusiness at Absa.
"Generally, local agricultural producers are profiting from high global commodity prices. Consumers, on the other hand, are increasingly under pressure. This is due to a combination of high prices and a worsening economic outlook as a result of the recent [civil] unrest and the third COVID-19 wave, which slowed economic recovery," he said.
Paul Makube, senior agricultural economist at FNB Agriculture, added that the acceleration of meat price inflation was underpinned by limited availability, due to reduced slaughter number as farmers retained more of their livestock to take advantage of the increased availability of fodder following a good rainfall season.
READ Family-owned abattoir on a quest to achieve zero waste
The food and non-alcoholic beverages categories were the largest contributors to the annual rate, with price increases remaining steady at 6,7%, unchanged from June and May, Stats SA said in a statement. The monthly rate was 0,2%, the same as the previous monthly increase.
These steady rates could be attributed to a deceleration in the price of bread and cereals, vegetables, sugar, as well as the decline in fruit prices, which helped to offset increases in the meat, and oils and fats categories.
Meanwhile, prices of alcoholic beverages recorded a monthly increase of 1,7% in July, the highest increase since March 2019. Red and white wine prices increased sharply, both recording 3,8% rise in July from June, said Stats SA.