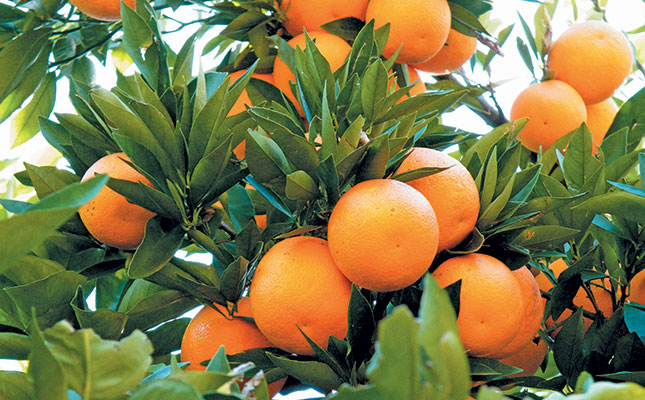 South Africa's citrus industry experienced a particularly good season this year, despite water constraints and dry conditions in some major citrus-producing regions.
Justin Chadwick, CEO of the Citrus Growers' Association of Southern Africa (CGA), said that South African citrus exporters achieved new records in terms of volumes packed and passed for exporting.
According to CGA, 135,6 million 15kg equivalent cartons of citrus had already been packed and passed for exporting thus far. This was a notable increase compared with the initial March forecast of 131,7 million cartons.
Soft citrus producers achieved a record volume packed for exports, surpassing last year's 13,4 million cartons to end on 16,1 million cartons.
"There's been an upward trend in soft citrus export volumes since 2011, with volumes more than doubling over the past seven years," said Chadwick.
Lemon exports also achieved a new record this year, topping last year's figure by almost one million boxes. According to Chadwick, the 2018 lemon crop packed for exporting was expected to be 19,9 million cartons.
The final packed-for-exporting figure for Valencia oranges was 54 million cartons, which was a marginal improvement on the 53,8 million cartons packed in 2017, and 0,1% higher than the initial estimate of 53,9 million cartons.
Other citrus categories also maintained the upward trend this season, with navel oranges and grapefruit achieving record-high export volumes of 26,6 million and 1,4 million 17kg equivalent cartons respectively.
According to Chadwick, growth in production had mainly occurred in soft citrus and lemon.
He added that navel production also recovered well this season after declining significantly last year, due to the drought in the northern production areas.