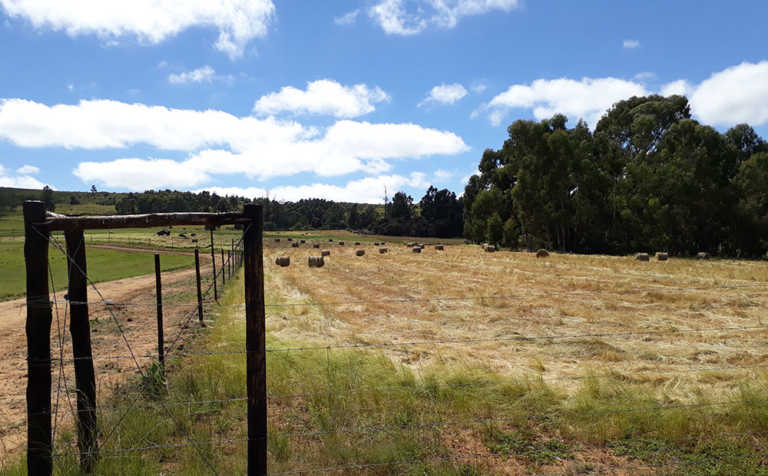 According to the rumour, one of the reasons for government wanting land reform to fail is so that it can 'prove' that the willing-buyer/willing-seller approach has not worked.
This argument doesn't make much sense, and there is no proof this plot exists, which is why I have always given the national and provincial departments of rural development and land reform the benefit of the doubt.
READ Government must learn from farmers like ZZ2 – Mboweni
I have argued that it is due to incompetence that land reform has been such a disaster, and not because of an orchestrated plot.
However, one of the articles in the 23 November 2018 issue of Farmer's Weekly has me wondering whether the ANC-led government truly has any real intention to achieve effective land reform and see black farmers succeed.
The article tells the far too common story of a productive farm that was bought by government, transferred to the beneficiary community, and looted of everything that could be sold for a quick buck before being abandoned and left dilapidated and unproductive by those same beneficiaries.
It really is a pity that the legislation governing land reform makes no provision to hold beneficiaries accountable for the assets they acquire in these transactions.
In this instance, the Mpumalanga Department of Rural Development and Land Reform, which bought the Richtershoek farm for R27,5 million in 2006, approached Petros Sithole, who worked as an extension officer for the Department of Agriculture, Forestry and Fisheries for many years, to be the caretaker of the farm to prevent further looting by the 72 farmworkers who had been awarded the land.
READ DAFF going from bad to rotten
But Sithole did much more than that. He successfully applied to lease the farm from the department and used a R14 million recapitalisation grant and much of his profits to painstakingly rebuild it and support other developing farmers in the area.
However, Sithole recently received notice from the department that government had ended his lease and that he could be evicted from the farm, which is to be returned to the former beneficiaries who plundered and abandoned it.
According to Sithole, none of the farmworkers who were among the original beneficiaries made any attempt to help him and learn from him during his efforts to return the farm to a productive business.
I have no doubt that if Sithole does get evicted from the farm, those farmworkers will return, only to again pillage the property before blaming their inability to make a living off the land on the insufficient support they have received from the state.
I absolutely agree that land reform beneficiaries need to receive adequate support from the farming sector and the state to help them succeed.
But my sympathies lie with those black farmers who have demonstrated that they genuinely want to farm and have made numerous appeals to government for support, without success.