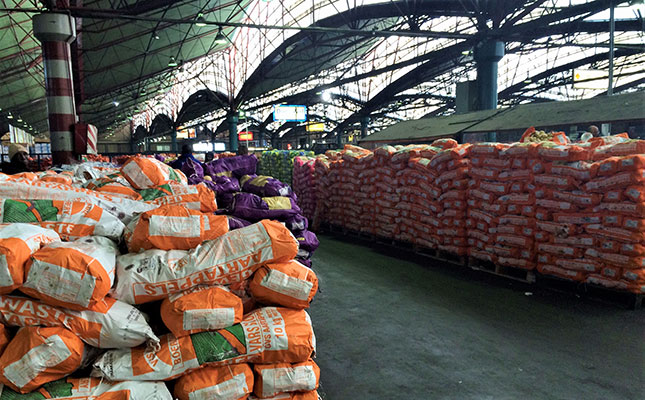 At least 26 Tshwane Fresh Produce Market (Tshwane Market) users have submitted individual letters of support for a recent letter to Mpho Nawa, administrator of the City of Tshwane council, by Julian van der Nat, chairperson of the Institute of Market Agents of South Africa (IMASA) at Tshwane Market.
In his letter to Nawa, Van der Nat wrote that the market, which is the second largest of its kind in the country, was in the worst condition it had ever been due to long-time improper administration and maintenance.
READ Gap between farm and retail prices 'warrant investigation'
Van der Nat's litany of complaints about the market pertained to major problems with consignment control; market leadership; hygiene, cleanliness and food safety standards; safety and security; and infrastructure development and maintenance.
The letters from Van der Nat and his supporters in this matter followed Tshwane Market having to temporarily shut down for sanitation in late June, after a member of the market's administrative staff was diagnosed with COVID-19. Tshwane Market users had to urgently find alternative trading platforms during this period.
"It is clear from [the Promotion of Administrative Justice Act No. 3 of 2000] that the thousands of individuals, organisations and the general public, who all benefit at some level from the Tshwane Market, do not have their constitutional rights adhered to. As the council [of the City of Tshwane], you have a duty to maintain the Tshwane Market. You take a fee for services you do not provide. This relates to fraud," Van der Nat wrote.
READ Investing in financial markets
Responding in a statement, the City of Tshwane said that while the council admitted that there were "challenges" at Tshwane Market, "we do not agree that the situation has gotten worse".
The statement added that significant progress had been made with regard to some of Van der Nat's concerns.
This included cleaning and repairs of the market's platforms, public toilets, and other structures; regular collection of market refuse and waste; and the installation of back-up generators.
"Though [Tshwane Market] still has [a] maintenance and repairs backlog, there has been noticeable improvement on the general hygiene and cleanliness of the market. The city is working closely with market management to explore mechanisms to improve [Tshwane Market's] service delivery," the statement said.