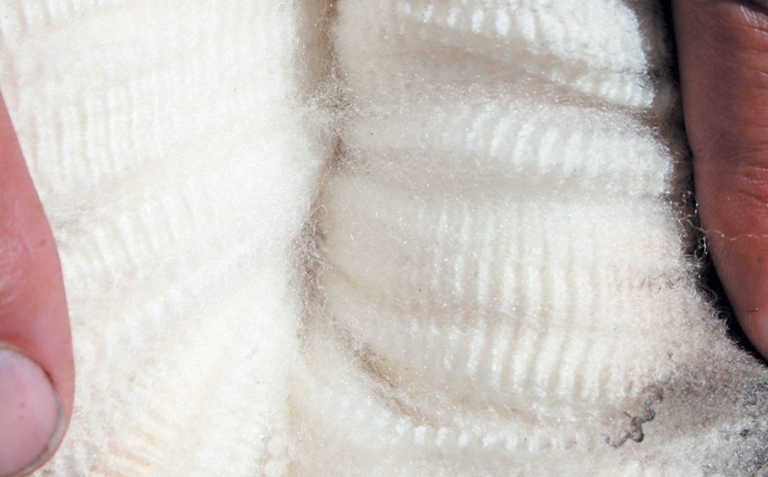 The producer price for milk reached R5,10/ℓ to R5,20/ℓ in December, its highest level since 2014, according to the Milk Producer's Organisation (MPO).
The Australian EMI also increased 3,5% at the first sale of the new year, which is a clear indication that consumers are prepared to pay a premium for wool products.
China is also once again competing strongly in the processing of wool, according to Pierre de Lange, wool marketing manager at OVK.
"The good start to the second half of the season confirms the consistently good demand for good quality long and fine wool," Louis de Beer of Cape Wools said. "The market remained firm across all types and delivered good returns to producers despite the stronger rand."
With volumes received at brokers' stores still lagging behind the previous season receipts, competition among buyers was good.
The price of good quality fine wool increased 1,5%, while the stronger micron groups traded slightly lower. Poor quality wool on the other hand lost out and shed 3%.
The highest price OVK received was R1164/kg for a BMY lot of 1,5 micron from Perdegrasvlei Boerdery, Smithfield that was bought by Modiano.
The average clean prices for the selection within the different micron categories for good top-making (MF5), long fleeces were as follows:
18 microns decreased 1,5% to close at R227,40/kg;
18,5 microns fell 1,2%  to close at R221,17/kg;
19 microns lost 1,1% to close at R206,83/kg;
19,5 microns decreased1,6% to close at R195,52/kg;
20 microns was 1,3% higher at R185,21/kg;
20,5 microns increased 1,5% to close at R175,97/kg;
21 microns increased 0,4% to close at R170,85/kg;
21,5 microns rose 0,1% to close at R163,62/kg;
22 microns rose 0,8% to close at R164,24/kg; and
22,5 microns increased 0,9% to close at R162,47/kg.
Major traders were Modiano (4 272), Standard Wool SA (3 170), Lempriere SA (2 119) and Tianyu SA (2 009).
The next sale is scheduled for Wednesday, 17 January and approximately 13 000 bales is expected to come under the hammer.