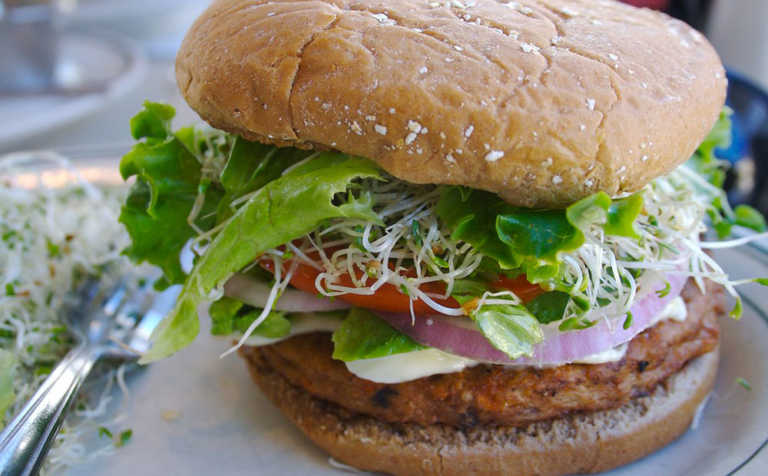 Agriculture lawmakers in the EU voted last week to push for new definitions for meat products in upcoming negotiations with the European Commission and EU government to reform the EU's 59-billion- euro-a-year (about R937 billion) farm policy.
READ EU approves glyphosate use for only five years
According to a statement by European Parliament's agricultural committee, members were campaigning to pass a law ensuring that meat-related words such as steak, sausage, escalope, burger and hamburger could only be used for meat products.
The proposed law would seek to ensure that labels on food packaging, promotional material, or in marketing of food items that were "primarily made up of proteins of vegetable origin" could not use the meat-based terms.
The term "veggie disk" had been proposed as an alternative name for the famous veggie burger, according to member of the European Parliament for the UK Green Party, Molly Scott Cato.
One argument in favour of the proposed legislation was that it came as a move to protect livestock farmers.
Farmers had recently seen a drop in income due to a decline in meat consumption in favour of plant-based alternatives and increasing demands that the agricultural sector took a more ecological approach, the statement said.
The other argument for the proposed legislation was that it was a simple matter of informing consumers correctly.
"We felt that steak should be kept as real steak" French socialist member of the European Parliament, Eric Andrieu, said.
"We are not opposed to vegetarian products or even to helping the meat industry, but to reinforce the principle that consumers should have as clear information as possible."
This proposal follows a 2017 ruling in favour of the dairy industry that reserved the names of dairy products for foods from an animal source, after allegations that plant-based dairy producers using wording such as "tofu butter" or "veggie cheese" were misinforming consumers and negatively affecting the dairy industry.
As part of the vote last week, the agricultural committee proposed adding to the dairy restrictions with a rule that would ban phrases such as "yogurt-style" or "butter substitute" for plan- based products.
Meat-free recipes to try: