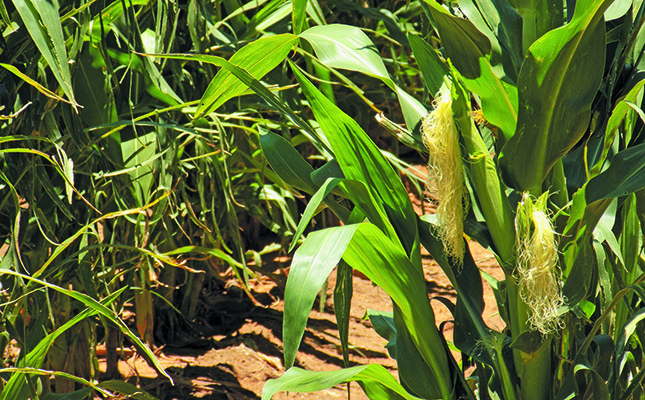 It is expected that record maize volumes will be realised in Brazil's second crop-growing season, or the so-called safrinha, thereby increasing maize production for the 2018/2019 marketing year by 18% to 95 million tons.
This can be attributed to a 5% or 17,5 million hectare increase in the area planted to maize year-on-year, as well as favourable weather conditions, according to a statement by the US Department of Agriculture's (USDA) Global Agricultural Information Network.
The crop would be available in August, and was expected to result in competitive maize prices, which would steer demand away from the wheat and barley markets.
It is expected that the area planted to maize production would increase by a further 18 million hectares for the 2019/2020 season, resulting in a projected harvest of about 97,5 million tons.
An increase in soya bean hectarage had a negative impact on the first maize-crop plantings, but had resulted in rapid growth in the safrinha maize season, the USDA report said.
"Farmers are expected to invest more to try and maximise yields, take advantage of the currently high domestic maize prices, and claw back some losses from a disappointing soya season," according to the report.
The bulk of the country's maize harvest was now produced during the safrinha harvest, which accounted for 66% of total maize output in the 2017/2018 season.
This shift in production seasons had adversely affected poultry and swine producers in the region, who traditionally relied on first-crop maize grown in southern Brazil to supply a large portion of the feed used in livestock rations
Livestock producers were now having to turn to maize imports to feed their cattle, the statement added.
Brazil was expecting to export 30 million tons of maize during the 2018/2019 marketing year, or an increase of 20%.
"The large expected crop will likely push prices lower after the harvest begins in June, making Brazilian maize even more competitive on the international market."
Brazil's first-season maize is planted in September and harvested in March, while the larger second-season safrinha crop is planted after the early-season soya bean harvest, typically in January and February.