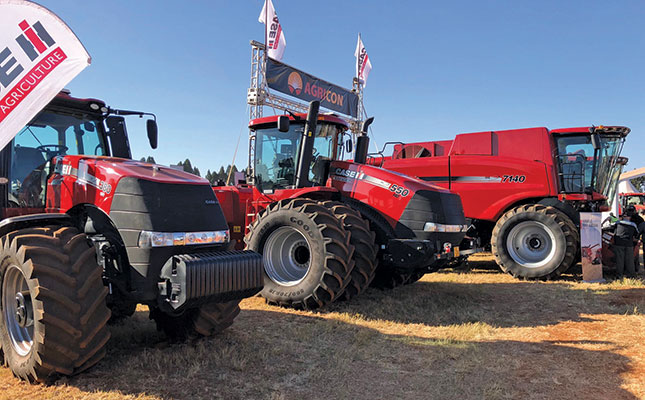 The ADMA Agrishow is organised by the Agricultural Dealers and Manufacturers Association of Zimbabwe to highlight the benefits of mechanisation and modern farming practices.
Zimbabwe's president, Emmerson Mnangagwa, was a guest of honour this year.
"We spoke with the president about the Case IH range of high horsepower tractors we had on offer at the show," said Jason Smith, chief operating officer of Agricon, the Case IH distributors in Zimbabwe.
"We discussed how Zimbabwe had developed from where the Puma 155 was considered the biggest tractor size on a farm to where this size of tractor is now your planting, spreading and spraying tractor.
"We also spoke about the increased interest in single-pass cultivators, which require a higher horsepower."
Combine harvesters and tractors
Zimbabwe's Ministry of Agriculture recently selected Case IH to supply 20 Axial-Flow 5140 combine harvesters. The combine on show was the model 7140, ideal for operation on mid-sized farms.
A wide range of Case IH tractors, from the entry-level 36kW JX45T to the mighty 410kW Steiger 550HD was also on display.
Among the models were the medium-powered Puma and the higher-powered Magnum 380CVT, the latest version of the popular Magnum series first launched in 1987.
The Magnum has evolved over the years to become a favourite choice for large-scale farmers and contractors. It is likely to become even more popular now that it is available with continuously variable transmission (CVT).
The CVT power train automatically selects the most efficient transmission range for the desired speed or load. This harmony between the power required for the task at hand and optimal fuel efficiency helps maximise productivity while minimising fuel consumption.
The show also gave Zimbabwean farmers their first view of the new Case IH 2000 Series Early Riser planter, designed to promote quicker and more uniform crop emergence.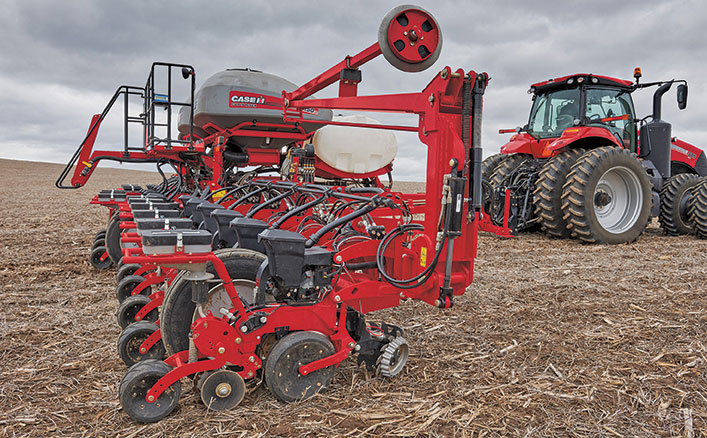 Major servicing on the spot
Due to its new location at Borrowdale Racecourse on the outskirts of Harare, this year's Agrishow displayed only static machinery, but Agricon created much interest by building a full-service bay.
Major services were performed on customers' machines in full view of the public. This helped to illustrate the value of buying quality equipment and having it serviced regularly by qualified technicians.
"Case IH is renowned for designing and manufacturing the best agricultural equipment in the world, and Agricon takes pride in providing the best technical advice and customer support there is," Smith said.
"We also appreciate how important it is to provide Zimbabwe's farmers with full-service solutions at the right price. Some said our approach to this year's Agrishow was 'brave,' but we had confidence it would demonstrate how seriously we take customer support and servicing, and how robust and durable Case IH machines are."
Joe Spencer is the mechanisation editor of Farmer's Weekly.