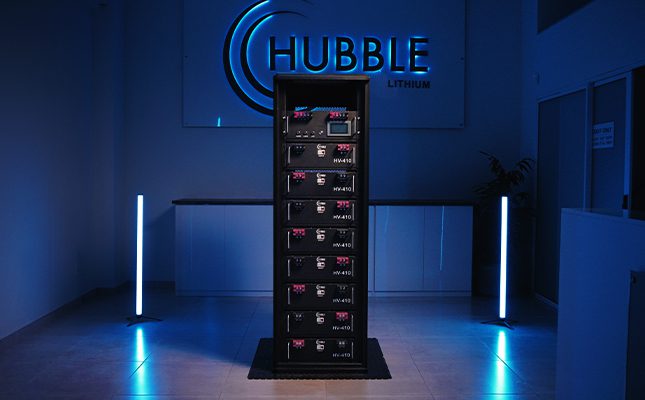 Load-shedding has had a dire impact on industries across the country, particularly the agriculture sector, which is now threatening food security.
According to Engineering News, in the first nine months of 2022, the agriculture sector reportedly lost a shocking R23 billion due to crop failures and reduced productivity as a result of load-shedding.
But it doesn't stop there. In a report by Nova Economics, it is estimated that agriculture lost about 4,38% of its contribution to GDP in 2018/19, and that load-shedding costs the sector around R4,01/kWh (in 2020 values).
The cost of operation has also drastically increased due to the cost of restarting all electrical systems multiple times during the day, paying workers overtime to work when there is no load-shedding, and the unnegotiable need for backup power, such as generators, as well as the fuel needed to run them. Fortunately, the landscape of backup power is rapidly changing, and farmers across the country are turning to more sustainable solutions, such as renewable solar energy.
Solar energy systems paired with lithium batteries have become the solution to moving toward an independent, sustainable economy. Unlike diesel generators, lithium batteries double up as energy storage systems, ensuring that you always have power.
They are cleaner, more efficient, more reliable, and are a more cost-effective investment over the long term, eliminating diesel generator operation and fuel costs. With higher density and little to no maintenance required, the Hubble Lithium High Voltage System is farmers' answer to the backup power needed to keep their operations running smoothly.
Hubble Lithium designs, engineers, and supplies lithium batteries for the solar, renewable, and power backup industry in South Africa and sub-Saharan Africa.
Founded during the COVID-19 pandemic in 2020, Hubble has, in only two years, become one of the leading lithium-ion battery manufacturers in South Africa, with lithium products ranging from 1,2KWh to 2,5MWh. Hubble Lithium offers service and accessible assistance nationwide to resellers and end-users alike with a dedicated in-house technical support and services team.
The Hubble High Voltage System is the company's latest and most innovative lithium product range on the market, and has been specifically designed for a full solar set-up to save farmers money and ensure their operations can run without interruption.
Keep your crop fed. Keep your power on
The range works on leading models of industrial and commercial inverters available on the local market. Made up of lithium-iron-phosphate (LiPO4) cells, each system has a 1C rating, a rated capacity (five hours) of 100Ah, and can be paralleled with up to six ESS systems per string with full communications.
Additionally, these state-of-the-art systems come with 24/7 cloud monitoring and notifications that can be accessed from anywhere in the world, allowing the detection of potential issues before they arise.
These systems use smart technology to bring farmers an easily upgradeable solution, with an advanced BMU that automatically detects the number of modules connected. The smart BMU function allows farmers to build their systems as their power needs grow, protecting their initial investment and allowing for adaptability.
The intelligent touchscreen display and Wi-Fi-enabled monitoring allow access to both live and historical data records, as well as improved control over mission-critical features. What's more, it is easy to transport and install with a modular, buildable design that fits into standard server cabinets.
With increased hours of load-shedding stages on the horizon, such as Eskom's 12-hour Stage 8 threat, it is time to invest in alternative long-term solutions that not only keep farms operational, but also ensure that productivity stays on track.
Electricity is absolutely essential to modern farming practices, and without power, crops die, produce rots, and farmers are left with a loss, threatening not only their livelihoods but also the food security of the country as a whole.
Lithium-ion batteries have been making their mark as viable energy storage solutions with their excellent efficiency and ease of maintenance, and are rapidly becoming the answer to a cleaner, brighter future for the world. It is Hubble Lithium's mission to be a part of that solution.
So, say goodbye to load-shedding and invest in your future with Hubble Lithium today!
Email Hubble Lithium at [email protected], or visit hubblelithium.co.za.