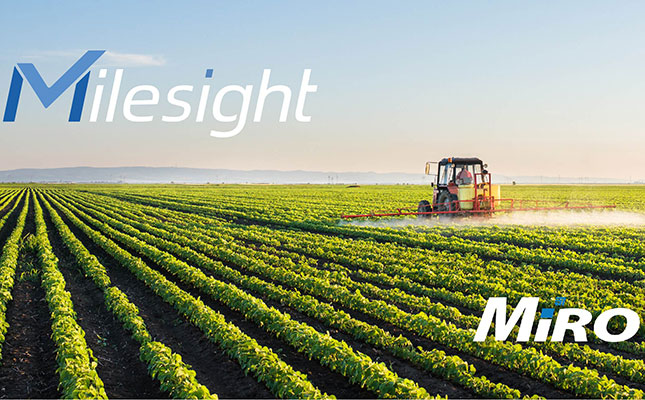 Every year, the agricultural industry is faced with recurring abiotic problems such as drought, salinity, and extreme temperatures, which lead to crop destruction and substantial revenue losses. Without the right technology, these factors will prevail, resulting in even more significant challenges that will affect farm managers for years to come.
How can we improve crop yield?
Global warming has presented South Africa's agriculture industry with many unprecedented challenges, leading to significant demand for affordable, effective and sustainable solutions to prevent further crop destruction and potential revenue losses.
With effective Internet of Things (IoT) solutions, farmers are given a notable advantage to combat these external challenges. IoT devices can gather essential data on soil moisture, as well as dam and water trough levels, allowing them to make better decisions, reduce waste, save costs, automate certain processes, and increase profitability.
With this in mind, MiRO sprang into action and introduced Milesight solutions to South Africa.
Milesight manufactures best-in-class IoT products with a specialised focus on agriculture and intelligent building environments. It brings together the complexity of security, connectivity and communication, and magically interweaves these components to deliver a formidable integrated IoT solution.
The benefits of IoT in agriculture
Since Milesight's IoT solutions comprise sensors, controllers and Long Range Wide Area Network (LoRaWAN) gateways, the agriculture sector can save money, time and effort, all while maximising crop yield.
The main benefits of agricultural IoT include:
Data collection
With intuitive sensors, data is collected and stored in a secure cloud environment. The user can simply access this data, analyse conditions and make informed decisions from any computer, smart phone or tablet.
Remote Monitoring and instant alerts
Remote monitoring of farm conditions and infrastructure saves time and labour on routine farm checks, and communicates the data to the farm manager in real time.
Automated irrigation systems
The user can trigger irrigation systems remotely from almost anywhere. In the absence of the user, the sensors can automatically activate irrigation systems when soil conditions indicate a need for water.
Security
Milesight's contact sensors alert users to the open/closed status of objects such as doors and windows, and communicates live alerts to the user via the mobile app.
Risk assessment
With the collected data, users can analyse the information and plan for their future harvests.
Field productivity
Milesight's products increase the efficiency of producing crops to ensure less wastage, expediency to market, and enhanced uniformity in best practice throughout the process.
Since Milesight products use low-power LoRaWAN technology, the sensors can last up to five years on the same battery and transmit over distances of up to 10km. The combination of the Milesight sensors with the IoT cloud solution gives users the ability to manage all sensors remotely and receive alerts and updates via the mobile app.
MiRO distributes a comprehensive range of sensors and controllers from Milesight, designed for any agricultural environment. It also offers preconfiguration, training, pre-sale and after-sale services to ensure that all customers feel confident in starting their IoT journey.
Contact the MiRO sales team at [email protected], or visit miro.co.za for more information.