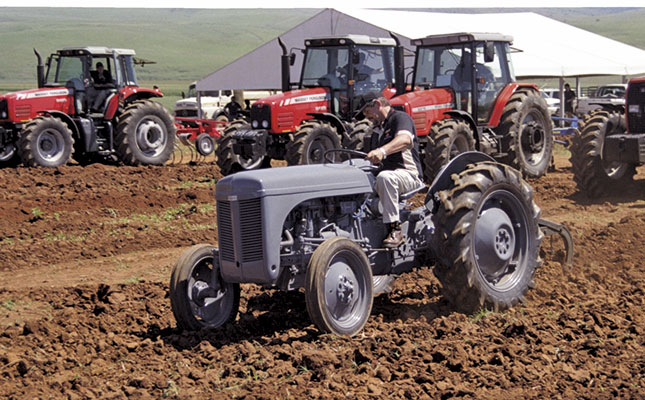 Sparex South Africa has long offered a comprehensive range of tractor parts suitable for all makes and models. Now its new MF Heritage range caters to Massey Fergusons as old as the legendary TE20 Vaaljapie. This specialised range includes more than 4 000 tractor parts approved by AGCO, all with a six-month warranty.
READ: A new workhorse from Massey Ferguson
The range has the backing of the international Sparex Group, which has offices and warehouses in 17 countries, as well as in-depth experience of the aftermarket industry. According to group managing director Jeremy Burgess, the MF Heritage range was developed specifically to provide a combination of quality, cost and availability. "South Africa is a key market where we are keen to provide customised offers," he said. "Having spent considerable time there, I know how unique the tractor parts market is."
Making Vaaljapie owners happy
The Ferguson TE20 (above right), known in SA as the 'Vaaljapie', was manufactured from 1946 to 1956, with more than half a million being built in Coventry in the UK. In the same period, almost as many of the Ferguson TO120 model were built in Detroit. A remarkable number of these tractors are still operational and the MF Heritage spares range will help to ensure that these vintage models remain functional.
Brand loyalty
Many old Massey Fergusons remain in use. Some of the old MF models still in demand are the MF35, launched in 1958, the MF35x (1962-1964) and the MF135 (1964-1975). Larger models still popular include the MF165 (1964-1975) and the MF 188 (1972-1976).
Pictured above is Larry Martens of Pietermaritzburg-based MF dealer FMS on a Massey Ferguson 35 restored for a customer. This is one of a number of tractors of similar vintage refurbished by FMS. According to Martens, obtaining replacement tractor parts is not a problem, with the help of Sparex.
This article was originally published in the 30 August 2013 issue of Farmers Weekly.