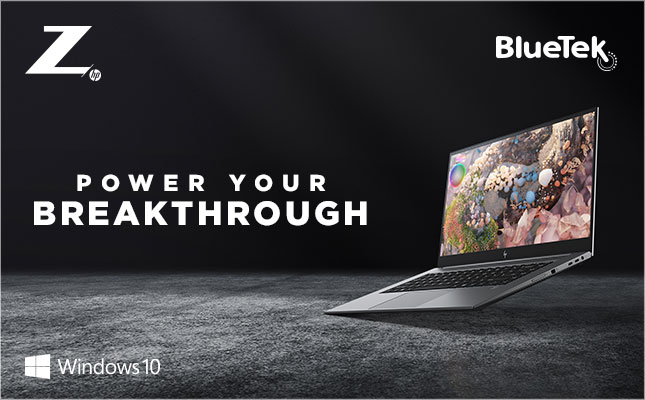 Bluetek is an HP service delivery partner who offers in- and out-of-warranty repairs on HP laptops, desktops and all-in-ones. The company has a dedicated sales team with pre-sales skills on the various product ranges for HP, including workstations.
Enhancing this expertise is an experienced technical team that provides custom configuration of workstations, deployment and logistical services, as well as service level agreement (SLAs) with remote support.
With several large customers in the agriculture sector in the North West and the Free State, Bluetek gained valuable experience in offering unique and complete value chains from sales to support. The company is known for negotiating highly competitive pricing with system specifications designed to meet each client's needs.
Experts across South Africa
The BlueTek team of dedicated account managers takes care of the customers in this sector, and ensures products requested by clients are supplied across South Africa.
Extensive logistics and proactive support and management makes Bluetek the company of choice in the agriculture sector, where time is always of the essence. Bluetek's dedicated supply chain department monitors customers' buying patterns and needs and ensures local stock availability at the right price with quicker turnaround times.
In addition to the specialist knowledge of the Bluetek account management team, the company's research and development (R&D) team works closely with agricultural clients to develop unique solutions that address their various business needs and adds value.
Many of these solutions require very inexpensive hardware and makes use of disruptive technology elements. The team also offers customised hosting solutions, web development, and software integration services, which align with the agriculture sector.
Bluetek recently deployed 21 servers to the cross-country depots of a large agriculture customer in a deal that included assisting with the configuration and linking of various sites.
The audio-visual and networking team specialises in the installation of complex video conferencing solutions, comprising complete audio-visual solutions for learning centres and the installation of fibre and wireless networks.
As farming and agriculture around the globe become more reliant on technology to ensure tasks across the food supply chain yield data that can provide actionable solutions for farmers and other stakeholders, Bluetek continues to offer leading IT solutions, including data analytics and BI, and vital support for all equipment and services.
Delivered to you
The core of Bluetek's approach has always been to create an exceptional customer experience and add value.
With a focus on effectively addressing customers' IT and related needs, being at the forefront of technology makes Bluetek a strategic ICT partner. Importantly, the company has an online store that enables customers to order anything from the HP Elitebook and HP ZBooks, to HP printers, consumables and accessories.
All HP notebooks and HP Workstations are also powered with Windows 10, the operating system HP recommends for efficient business operations.
The web shop focuses on proper business products and stock availability, which takes the pain out of online shopping where there are often too many items and unsuitable products.
With a large range of laptops, PCs, monitors and tablets, Bluetek offers rentals and device as a service options for businesses to procure their IT equipment even when budget constraints prove challenging.
Contact BlueTek to learn more hpatbluetek.co.za or call 018 297 0164.