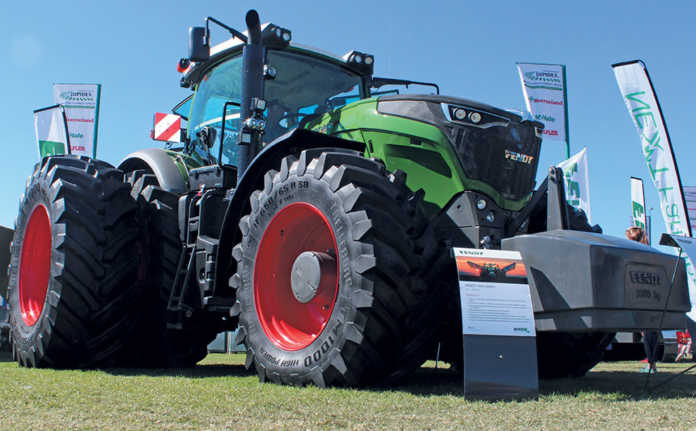 Xaver Fendt established the Fendt company in 1937. Before that, he and his brothers built tractors in a blacksmith shop. AGCO acquired the company in 1997.
Taking Fendt into South Africa was another important step in AGCO's global growth strategy, explained Gary Collar, AGCO senior vice-president and general manager for Asia-Pacific and Africa.
"We are delighted to launch our machines at South Africa's largest agriculture and farming technology trade fair," he added.
The following tractors were on display at Nampo:
The mighty 1050
The 1050 Vario, the top of the Fendt 1000 range, is claimed to be the world's largest standard format tractor. A highly efficient MAN 6-cylinder 12,4-litre engine, rated at 380kW, powers it. Massive torque of 2 420Nm between 1 000r/min and 1 500r/min makes the 1050 ideal for heavy draft work.
Fendt's stepless Vario transmission has set the standard for tractor drives for more than 20 years. A newly developed comprehensive drive train, with variable four-wheel drive, now optimally distributes torque between the front and rear wheels for outstanding traction.
The large tyres, intelligent ballasting and integrated tyre pressure regulation system ensure that all the power is used for traction.
The 200 Vario V/F/P series
According to Fendt, the 200 Vario V/F/P series sets a new standard for technology in the speciality tractor market, combining maximum efficiency, productivity, safety and comfort in vineyards and orchards.
The 85kW 211 with its 3-cylinder, 3,3-litre engine, seen here, is the most powerful in the range.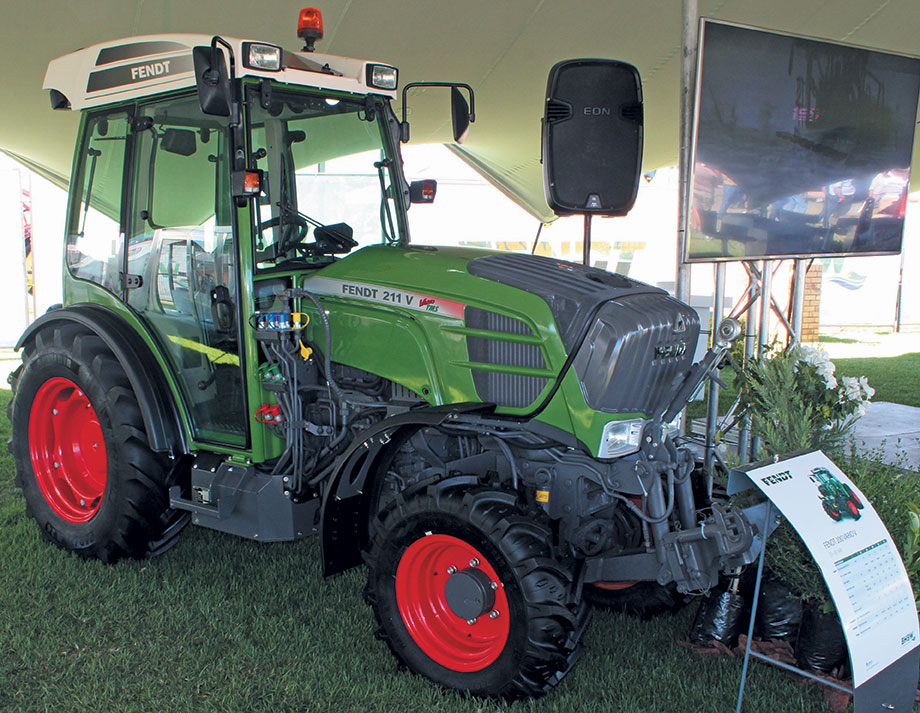 The self-levelling front suspension provides maximum comfort, safety and traction. The wasp-waist design ensures outstanding manoeuvrability.
Front and rear linkages with fingertip multipurpose hydraulic function control makes this tractor ideal for operating specialised implements in orchard and vineyard operations. Depending on the size of tyres fitted, the smallest model in the series is only 1 070mm wide.
The versatile 700 series
The Fendt 724 Vario is the most powerful of the 700 series, with 174kW available from its 6-cylinder, 6,1-litre engine. This strong and versatile tractor is suitable for all operations on the farm, from haymaking and transport to heavy field cultivation.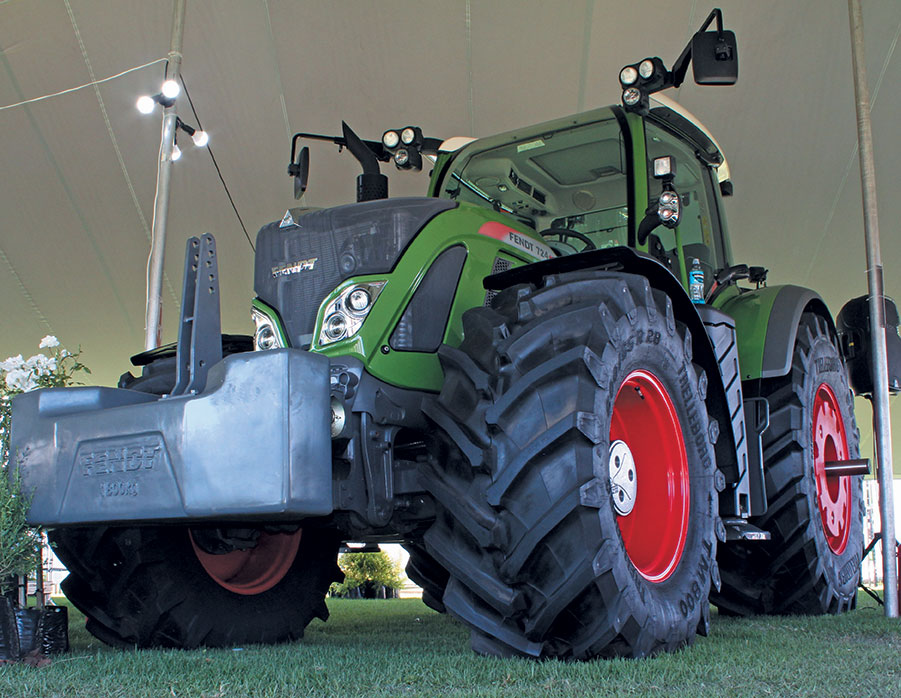 Fendt also fits a fully integrated guidance system on all the tractors in the range above 75kW, saving a farmer on time, fuel, seed, fertiliser and spray chemicals.
The 900 Vario series
With power output ranging from 202kW to 291kW, the Fendt 900 Vario series has since 1955 been the favourite of large-scale farmers and contractors in Europe. The 6-cylinder, 7,8-litre engine combines power with outstanding fuel-efficiency.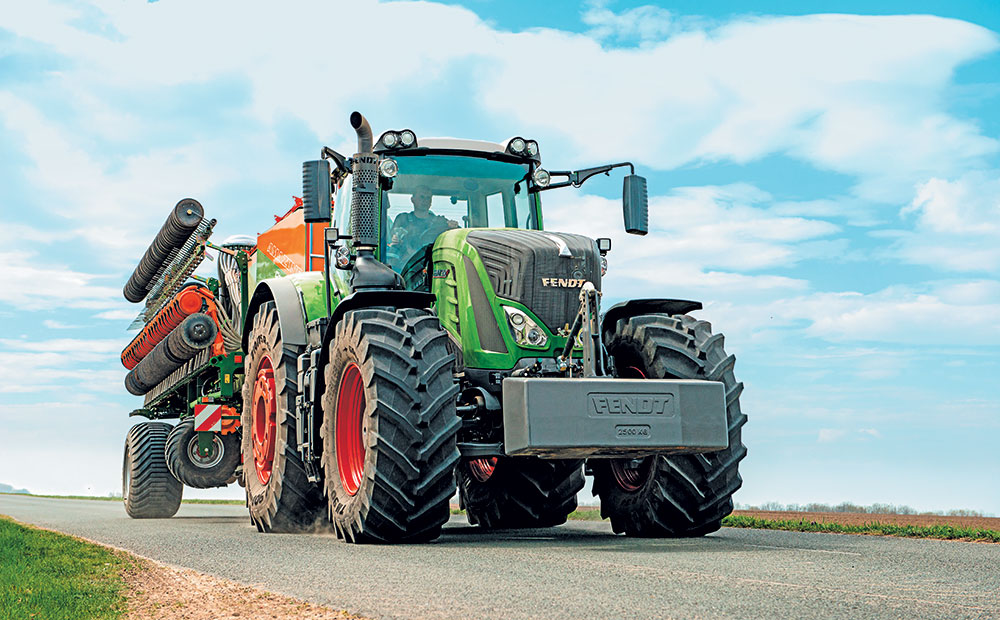 As with the new 1000 series, it comes with an integral tyre pressure regulation system. Combining maximum traction with low compaction, it is easily switched to optimum pressure for high speed road transport.
Joe Spencer is the mechanisation editor of Farmer's Weekly.