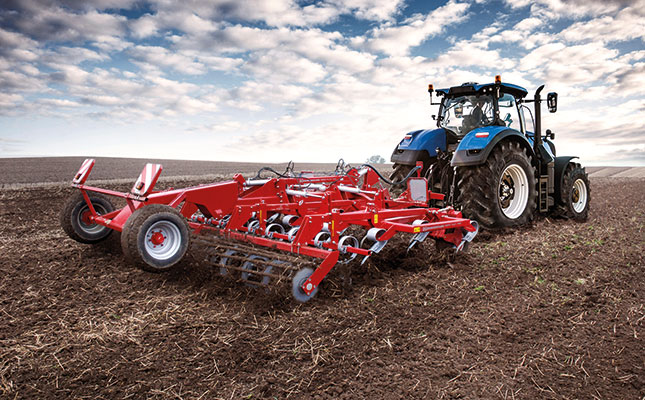 In 1940, New Holland introduced the first self-tying automatic pick-up baler, a major breakthrough in hay harvesting. Over the years, the company has responded to farmers' needs by developing a comprehensive range of equipment for cutting, tedding, raking, baling and stacking hay.
New Holland recently expanded this product line with the acquisition of Kongskilde's hay and grass equipment and soil engaging implements.
"The agreement will provide growth opportunities and create a strong platform to develop the Kongskilde business and its brands, and we'll also gradually integrate its products into the New Holland portfolio," says Carlo Lambro, brand president of New Holland Agriculture.
For now, to ensure continuity in customer support, operations worldwide will continue through the current Kongskilde sales organisation and its dealer and importer network.
Among the top implements in the Kongskilde range are:
Vibro Flex stubble cultivator
Kongskilde pioneered the vibrating tine that could deflect without significantly altering the working depth. The constantly vibrating Vibro Flex tines leave an open soil structure and produces an additional crumbling effect as the clods are broken up.
Four rows of tines ensure that the crop residue is intensively mixed with the soil in one pass, and the heavy-duty VFM spring provides both backwards and sideways overload protection. Seen here is the Vibro Flex 7400.
'On-land' plough
The Kongskilde XRWT 'On-land' is a new series of heavy-duty, semi-mounted reversible ploughs with hydraulic 'break-back' protection. Five-furrow to seven-furrow models are available. The plough can be pulled by a tracked tractor or a wheeled tractor with dual wheels running out of the furrow for less compaction. The seven-furrow XRWT is shown here.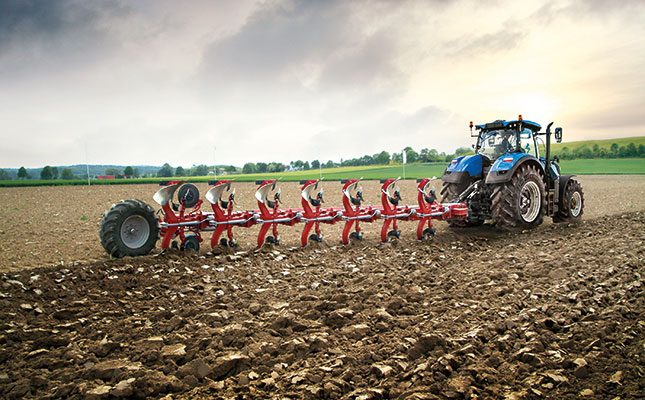 Masterline drill
The Masterline drill, with working widths of 3m and 4m, is ideal for use in combination with seedbed preparation implements. The hopper on the 4m model holds more than 1 000ℓ. The Masterline is one of a wide range of drills and planters marketed under the Kongskilde, Nordsten, Becker and Överum brands.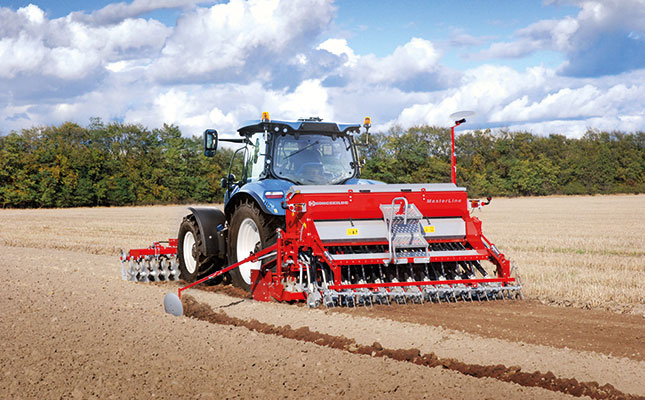 JF mowers
JF is the brand name for Kongskilde mowers. The JF cutter bar has an extremely smooth underside, providing a large surface area and low ground pressure, leaving an even stubble as low as 40mm.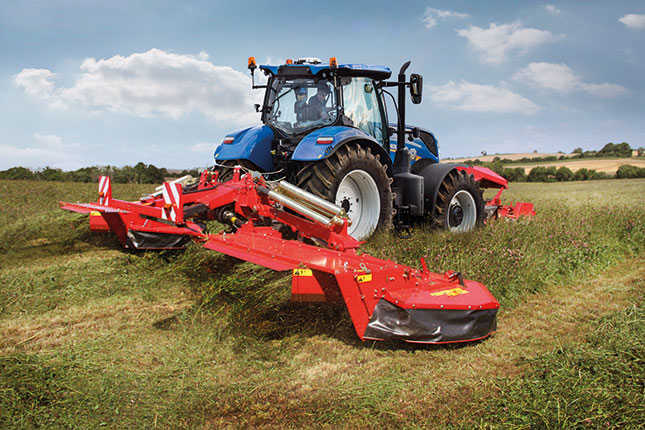 The wide range of JF mowers and mower-conditioners includes the GXS triple 'butterfly' mower seen here. With a working width of 8,6m, this combination has a work rate of up to 15ha/h and can be operated by a 105kW tractor.
Joe Spencer is the mechanisation editor of Farmer's Weekly.