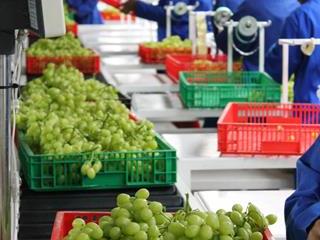 How will the AgriBEE codes affect farmers directly?
If a business, including a farming operation, has an annual turnover of less than R10 million it is regarded as an exempted micro enterprise (EME). As such, many businesses, including farms, automatically qualify for either level 1, 2 or 4 of the AgriBEE codes, depending on the operation's BEE ownership percentage.
READ:Free State farmers work together to apprehend criminals
Black-owned enterprises are considered level 1 BEE contributors, which could be a major advantage for a supplier. A 51% black-owned business is a level 2 contributor. A white-owned business is a level 4.
Under the new AgriBEE codes, farmers will be expected to comply with three priority elements: ownership, skills development and enterprise supplier development (ESD). A minimum target of 40% of the total score of an element must be achieved to prevent a level penalty being incurred.
The two remaining elements are management control, with very onerous targets, and socio-economic development (SED). Although it should be relatively easy for agricultural enterprises to score maximum points for SED, it is important to note that in future beneficiaries have to be consulted beforehand to ensure complete understanding and trust.
Which aspects of the new codes do you think would be the most difficult to achieve?
Without a doubt, the minimum level requirements for ownership and procurement. It will be very difficult to achieve the lowest overall compliance level if the minimum scores are not reached and a level penalty is imposed.
For the same reason, ownership would pose a challenge due to traditional white ownership of farming operations, as well as the need to procure goods and services from black-owned, and in particular, black women-owned enterprises.
The latter two supply categories make up 13 of the 25 procurement points.
What would be the best methods family farms could use to ensure adherence to these codes?
All farmers are facing the same challenges in terms of ownership, procurement, and skills development. Ownership, however, is a much more emotive issue for family businesses. True empowerment is achieved when the cake gets bigger – not when it is cut into more slices. I believe that family businesses should consider expanding their operations in partnership with loyal farm workers.
What role does national demographics play?
Demographic requirements apply to the management control element in the AgriBEE code and not skills development. National demographics are only applicable to national companies and provincial demographics to operations in a particular province.
How can black-owned enterprises contribute to AgriBEE? Are they also incentivised to expand in this regard?
The majority of farming operations in South Africa has a turnover of less than R50 million. Black-owned businesses in this category automatically qualify for level 1 compliance. This makes a huge contribution to the scorecards of agricultural processors.
Whether or not it is fair practice will be debated at length in the foreseeable future. Larger enterprises are measured according to the same principles, irrespective of their ownership structure.
There are many incentives for BEE farmers and the composition of the ESD element on the scorecard encourages processors to procure and assist BEE farmers. The challenge lies in training and mentorship.
What is your message for farmers with regard to the codes?
Establish exactly where your operation fits into the sector charter by analysing the size of the business and compliance with various elements. Then, most importantly, establish the real reason for taking part in the process – commercial or emotional – and become part of the solution.
When the decision is taken, choose easily achievable targets and plan carefully before embarking on the process.
What will the implications be for companies or farmers that choose to ignore the codes?
The actual issues that need to be addressed are redistribution of wealth and job creation through training and enterprise development. All enterprises should address these issues strategically.
Farmer who ignore AgriBEE codes:
may not be able do business in any sphere of government;
face licensing restrictions, for example, registration of new water rights or Department of Trade and Industry investment incentives;
may have to pay higher costs for doing business, for example, increased interest rates from the Land Bank;
may be penalised by the major buyers;
may not benefit from incentives such as substantial discounts from large companies based on BEE status.
What implications do you foresee for agriculture in terms of the new codes?
The most severe impact will depend on how government sets targets for compliance with regard to import and export licences or investment incentives.  The existing minimum requirement for investment incentives is level 4 compliance, and very few agricultural enterprises will qualify in terms of the new codes. Large retail operations will also have to set minimum requirements for suppliers as soon as the final codes have been published.
The codes have been amended previously. Do you foresee that this will happen again in future?
When the original codes were published in 2007, the authorities indicated that targets would be revised for certain elements after a five-year period. Revised targets for certain management levels and procurement targets came into effect in 2012, and were often mistakenly interpreted as an amendment.
I do not foresee any major changes for at least five years, provided companies demonstrate a true intention to comply. If the codes are ignored, I believe government will use the legislation at its disposal to force compliance.
What if a farmer is unable to find providers in his area that meet the preferential procurement requirements?
Phasing in provisions is allowed, subject to an increase in supplier development initiatives. I believe the focus should be on developing suppliers or new farmers alongside current operators to ensure that strong mentorship relationships are developed for the various agricultural disciplines.
What impact will the new codes, as well as land reform discussions, have on the 2016 municipal election?
Land reform has always been a topic of discussion during election years, and many promises are made during election campaigns. By elevating BEE ownership to priority status, it is now receiving increased prominence. The current political environment in the country is creating a lot of racial tension, and I believe we can expect BEE ownership to be in the spotlight to a far greater extent.
Where is the ANC heading with these codes?
The objectives of the AgriBEE codes are very clear – promoting the economic transformation of black South Africans in the economy. I believe this is also the objective of the ANC government.
The issue of land reform in South Africa is a highly emotional one, and it is debatable whether the prescribed 25% + one share BEE ownership target will satisfy government, ANC members and land claimants.
Where do the codes fit into the new 50/50 land reform proposals?
There are different issues to consider with regards to the 50/50 proposal. Firstly, ownership targets are achieved through a 25% + one BEE shareholding and no additional points are awarded between 25% and 50%. Secondly, a large proportion of procurement targets depend on doing business with a 51% BEE-owned company. Thirdly, enterprise and supplier development activities qualify only if the beneficiary producers are at least 50% BEE-owned.
Email Melcus Nel of BEE consulting firm, Signa, at [email protected].
This article was originally published in the 19 February 2016 issue of Farmer's Weekly.