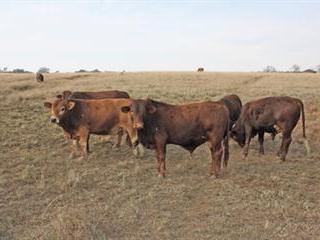 HOW LONG HAVE YOU BEEN AT LAND BANK AND WHAT ARE SOME OF THE PREVAILING PROBLEMS WHEN YOU WERE APPOINTED AS CEO?
I started here in July 2008 after being with Treasury for 13 years. In 2008, Land Bank hit rock bottom and it was my job to fix it. I was appointed as the interim CEO to stabilise the bank. In 2008 our loan book was dropping by 25% a year. Land Bank wrote off R4 billion of development loans over the previous six years and about 30% of loans did not perform.
But I had a feeling Land Bank could be turned around, and had to come up with a sustainable policy to ensure that the bank would still be here in 20 years' time. This strategy included growing the loan book and ensuring the institution is financially sustainable. I was appointed on a three-year contract, which has just been renewed for another two years.
Today we have a very high quality loan book. Non-performing loans have been reduced from R2,7 billion to R1,2 billion. Reducing non-performing loans and cost to income remains important to ensure that the bank is sustainable.
WHAT IS LAND BANK'S MANDATE FROM TREASURY?
When I started here the first issue was to clean up the institution and deal with corruption. We had to go through all the qualified audit reports that the institution had been getting over the years and identify and sort out the problems.
The rest of our mandate is set out in terms of the Land Bank Act. It covers 12 objectives which can be summarised in three points: food security, bringing those from a previously disadvantaged background into agriculture, and developing commercial farming in South Africa.
HOW FAR IS LAND BANK FROM ACHIEVING THE 30% MARKET SHARE TARGET?
Land Bank set itself a deadline to reach the target by 2016. In 2009 we had 22% market share and by March 2010 it grew to 28%. As at the end of December 2011, Land Bank grew its book by 36%, which is a R5 billion loan growth. By April this year we envisage reaching a 30% to 32% market share, depending on the agricultural debt.
WHY SHOULD FARMERS LEND MONEY FROM LAND BANK AND NOT COMMERCIAL BANKS?
Land Bank's interest rate stands at 9,17%. Agricultural co-ops offer 9,27% and commercial banks 9,72%. Agriculture is in trouble in SA because the producer price index is low while agricultural inputs are high. The only way to ensure food security is to ensure the profitability of farmers. We play a role here by providing cheaper loans to farmers and so reduce their costs.
The bigger the role of Land Bank in providing loans, the cheaper the loans will become. If we move to a 50% market share then there will be possible further cost reductions for the agricultural sector and ultimately food prices. These savings could lead to increased investment in agriculture.
But it is not just about cheaper funding. Our sole purpose is not to make profit, as is the case with commercial banks. We are enabling farmers to produce adequate food. We have the personal touch and understand agriculture.
At Land Bank you are not just a number. We don't pull the plug when things get difficult. For example, last year with the floods we didn't go knocking on farmers' doors asking for our money. We looked for solutions. The Industrial Development Corporation (IDC) gave us a loan at a very low interest rate so that we could help farmers affected by the floods.
Land Bank went through trying times and people asked questions as to the viability of the institution. Commercial banks took the gap. But we are now claiming back that business and are seeing farmers return to Land Bank.
WHAT ARE SOME OF THE CHALLENGES THAT LAND BANK FACES IN TERMS OF OPERATING IN SOUTH AFRICA?
Our cost to income remains high, but we are dealing with the inefficiencies within the system. Everyone who works for Land Bank, even the cleaners, must make a contribution to improving our efficiency.
The main hurdle faced by agriculture is that farmers are price takers. Our sector is dictated to by market forces and government needs to play a bigger role in this regard. When the market was opened (liberalised), government withdrawal was just too great. Government needs to protect farmers against market forces and train emerging farmers to deal with the markets.
The National Development Plan (NDP) needs to come into play to rectify the issues within agriculture. We all stand to benefit from the NDP because through it government has a bigger say in farming and will play a bigger role in financing agriculture. Government is starting to realise that agriculture must be handled differently, but a co-ordinated approach is needed.
Agriculture is the sector with the most potential to create jobs. For every R1 million spent, 10 jobs are created. This is followed by the mining sector which can create four jobs with R1 million. Imagine the growth we will see in agriculture if we get money from government, not only loans.
WHAT IS LAND BANK DOING TO IMPROVE THE GROWTH CAPACITY OF AGRICULTURE, ESPECIALLY WITH REGARDS TO EMERGING FARMERS?
It is the direct responsibility of the government to bring new farmers into the sector as farmer numbers are decreasing. Land Bank failed in this regard in the past, but it certainly has a role to play going forward. Margins on agriculture are very small and developing farmers don't always have the skills to ensure success. Those that manage to harvest a good crop don't always have access to markets so they lose their produce before it can be sold. These are problems that we are working on.
Developing farmers are doomed to fail if they have to borrow money at prime plus 4% so Land Bank has reduced the cost of borrowing money. It provides wholesale funding to emerging farmers who are teamed up with commercial farmers to act as mentors. These commercial farmers also receive loans at a lower rate and so the cost of farming for both parties is reduced.
The bank has made more losses on non-performing loans than on loans provided at lower rates. Land Bank needs to put measures in place that seek to reduce non-performing loans. It is covered if emerging farmers receive aftercare through mentoring. The National Emergent Red Meat Producers Organisation came up with this structure and Land Bank is collaborating with it. This scheme will branch out to cover many different crops in the future.
The bank has also teamed up with Afgri. We have taken over Afgri's loan book while it provides aftercare to emerging farmers. Land Bank pays Afgri for its services. Through this scheme the bottom line of the bank comes down and we can reduce the lending rate of commercial farmers and agribusinesses that provide aftercare.
This will make the bank sustainable over a longer period, albeit at a lower margin. This is how Land Bank sees agriculture being financed going forward. It takes the agribusiness's loan book and reduces its capital requirement which enables it to expand even more.
HOW DOES LAND BANK GO ABOUT PROVIDING LOANS TO COMMUNAL FARMERS WHO CAN'T USE THEIR OWN LAND AS SECURITY?
We have agreements with the chiefs of the community, who are more than willing because they too want their people to succeed. But communication is very important here. The biggest problem comes at harvest time so we put agreements in place with the rest of the community to ensure that the whole crop gets to the market.
To mitigate risk, Land Bank needs to make sure that the possibility of the farmer failing is minimised. It does this by entering into a deal with people on communal land and agricultural organisations or commercial farmers who function as mentors. The bank also secures the loan against the crop instead of the land, as this does not work on communal land. The bank has a few such pilot projects and if these are successful we will expand.
HAVE LAND CLAIMS HAD AN INFLUENCE ON THE RECOVERY OF LOANS?
Yes. In 2004 we had many cases where farmers who had claims on their land walked off their farms and said that they would no longer pay their loans. We lost money but those farms also went to rack and ruin. But we have since been co-operating with the Department of Rural Development and Land Reform and Department of Agriculture, Forestry and Fisheries to manage those farms and then hand them over to the claimants when we can. The situation has improved. For the past three years we haven't had farmers with claims on their land refusing to pay off loans.
HOW IS THE CORRUPTION INVESTIGATION INTO THE AGRI BEE FUND PROGRESSING?
Land Bank has done its work and people have been arrested and the case is ongoing. We made a commitment to clean up Land Bank and we have. There is no longer any corruption within the bank and all previous cases have been referred to the police. Out of the nine golf courses (for which Land Bank provided loans and then reclaimed after the borrowers defaulted), three have already been sold and the rest are still on the market.
Contact Phakamani Hadebe at [email protected] •FW