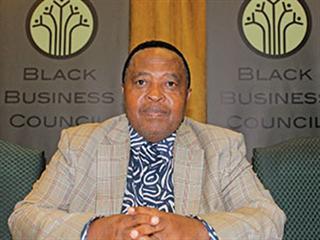 What convinced you to come back from retirement?
I returned because farmers approached me to do so. I had to consider a number of factors, however. One was whether my return would make a positive contribution or cause further division.
We need to appreciate too that Nafu had been established by poorly-resourced individuals. Some of these people asked me to return.
What were the previous leadership's mistakes?
Well, I certainly didn't come back to point fingers at anyone or dwell on the past. However, the question we need to ask is this: what, as South Africa's black farming community, have we achieved in the past 20 years since the present government took over? I'm very proud to represent black farmers, and by that I mean Africans, Indians and Coloured people, as agreed by the Democratic Mass Movement. Unfortunately, however, I think that all we've achieved so far is division. It's very discouraging indeed to see that instead of fighting for black farmers' needs, we continue to fight for positions.
You are returning to the same challenges facing black farmers, which are access to markets, finance and land. Is there enough space in the existing markets for farmers to compete?
For over 20 years, farmers have been complaining about access to markets. But we haven't yet been able to define what we mean by 'access to markets', what the business implications are, and how we are planning to participate in these markets created by other people.
I'm not saying we are refusing to participate in these markets, but it is difficult for us to enter them. We don't think that white farmers and businesses owe us anything. If the information from Statistics South Africa says there are more than 40 million people in the country, I don't understand why we're not creating our own markets by increasing production and creating market centres in places such as Soweto, Sekhukhuneland and Kwa-Vuma.
These are places where even gardeners would take their surplus produce to sell. They would also help us create much-needed jobs and improve the lives of ordinary South Africans. We must forget about adopting 'political' attitudes and blaming other people. We are not politicians but business people who must tackle these issues with business minds.
What does Nafu plan to do in terms of creating its own markets?
We are working with a university to help us with our brand and to register a model we've developed to create our own markets. After this process is completed, we'll work with township and rural people to start creating retail stores and butcheries. We are also working with a large company, which owns a number of butcheries, to assist us. I can't mention the company's name at this point. Research indicates that the majority of livestock is in the hands of black people.
If this is true, then surely we must be able to create businesses out of our own livestock. This is the only way we can access markets without interfering with other people. We won't exclude anyone who is willing to work with us. But what I'm saying is this: black farmers cannot sit and fold their arms, and wait like the children of Israel for manna to fall from heaven. We cannot depend 100% on government to make things happen.
What is your view on the South African agricultural funding model?
Today, if a person visits a bank, a machine offers assistance. When a few instalments are missed, a customer is automatically registered with the credit bureau, making it difficult to obtain any funding. After conducting research, we concluded that government is in no position to change the South African financing model. And we are not aware of any negotiations between government and the banks that have impacted on the traditional model that banks are using.
By contrast, let's go back to 1948 when the Afrikaners defeated General Smuts. What did they do?
They put together a master plan and went on to do a number of good things for their farmers. They identified key economic sectors such as agriculture and mining. BHP Billiton, for example, one of South Africa's largest mining companies, was started by the IDC under the then government. They didn't go to the English and ask for anything. And they didn't complain.
They also started the Afrikaner Broederbond, and their goals were not a secret. They later created institutions such as the Agricultural Credit Board.
And we all know that at that time, farmers paid zero interest on their loans. It was only much later that they started charging 1%. Government made many contributions to and investments in the agricultural sector. What happened when the ANC took over? Agriculture was deregulated while the black farmers were still outside. It is now too difficult for them to come in.
What is Nafu's plan to resolve this problem?
Because the current funding model is problematic, we have decided to start our own bank to finance farmers. It will be capitalised by an international bank, which we will announce in December. I have just returned from India, where I looked at other methods of structuring this bank and we will release this information in due course.
Has South Africa done well in terms of skill transfer?
I think that what we have been doing all these years – saying that white farmers must skill blacks – is nonsense. We have been undergoing training for many years and it therefore doesn't make sense that we continue with the strategy. We need to review where and how farmers are going to receive the skills. The Department of Education should play a pivotal role in the issue of skilling people. We are excited that the minister of agriculture has begun talking about the centres of excellence. We don't agree that white farmers should skill black farmers, because this is a politically motivated statement. Skilled farmers across the board must skill others.
Have we done well so far in terms of land reform?
I have looked at what we have done with the land given to us. We cannot continue to take land away and then do nothing with it. Even the question of land ownership should not be an issue. Look at what has happened since land reform started. The farmers from whom we've taken land have packed up their equipment and crossed the borders, taking their knowledge with them.
They haven't bought land in Mozambique because it's not for sale, but have acquired 99-year leases for free. Our farmers are also moving to Nigeria, Zambia, and other African countries, where land is not for sale but they stay productive. We need to come up with creative ways to ensure that land is not used as a political tool. It should be used to produce food.
Contact Motsepe Matlala on 082 933 4858.