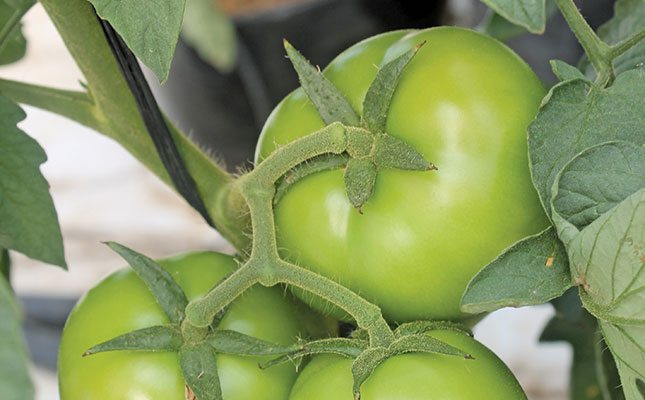 Byron Booysen developed a fondness for land and nature while growing up in Burgersdorp in the Eastern Cape, where his family farmed on a small scale.
READ Hydroponics: basic mistakes and how to avoid them
Five years ago, he decided to turn his interest into a business and applied to the Western Cape Department of Agriculture for funding to start a hydroponic farming operation.
He was particularly interested in hydroponics, he says, as this type of farming offered good returns even on limited land.
Strict conditions
In December 2014, with the help of the Cape Agency for Sustainable Integrated Development in Rural Areas (Casidra), an initiative of the Western Cape government, four multi-span tunnels were erected on the farm Avon-De-Rust in Kraaifontein near Belville, where Booysen rents land.
"This is where everything started for me and my business, Booysen Tunnel Farming."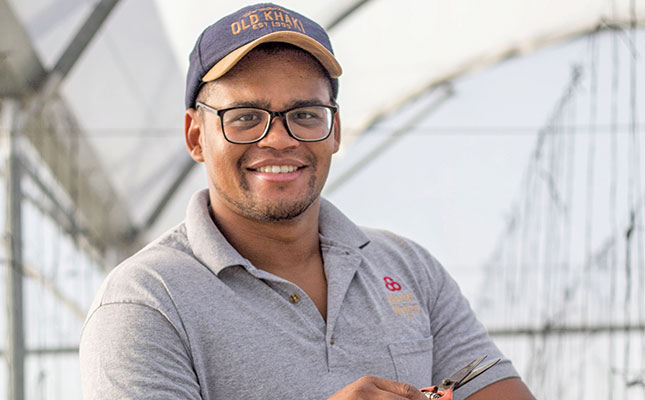 He was not simply handed this infrastructure; he received it only after undertaking thorough research and preparing a comprehensive proposal for Casidra.
"I also did a lot of reading about hydroponics, attended a few courses and watched YouTube videos."
Tunnel operations
Booysen's farming operation comprises the four 486m2 greenhouses, a computerised pumphouse and two reservoirs.
Each tunnel houses about 1 000 tomato plants, which yield roughly 40t in a seven-month cycle. This translates into a yield of about 10kg/plant.
He sources his tomato plants from nurseries in the area, but recently started cultivating his own seedlings with great success. The seeds are planted in a seedling mix in plug trays, and sawdust is used as a growing medium in the tunnels.
"I prefer sawdust because of its high water-retention capacity, which helps reduce water usage," explains Booysen.
To save costs, he uses the growth medium twice by rotating tomatoes with other crops.
"The microbes present in the medium after the tomato crop has been harvested benefit the crop to be planted next, so I save on sawdust as well as on fertiliser."
He rotates his crop according to demand, and says it is therefore crucial to stay aware of his customers' needs.
After the second crop has been harvested, the sawdust is composted and sold.
All irrigation and fertiliser applications are computer-controlled, and each plant receives 0,15ℓ of water up to seven times a day via a drip system.
The pH of the water is kept between 5,9 and 6,5 and its electrical conductivity at 2.
Booysen uses fertigation, and the type and quantity of fertiliser applied is determined by the plants' growth phase. Foliar feed is also applied weekly.
READ Hydroponic water requirements
"It improves resistance against pests and diseases, and keeps the plants and stems healthy," he says.
The temperature inside the tunnels is kept at a constant level, and climate control is managed manually by opening or closing tunnel doors or vents. The tunnels are opened every morning to get the interior humidity at the right level.
"If it gets really hot in summer, we are blessed with a sea breeze from Muizenberg that regularly sweeps through the tunnels, cooling them down. The wind also spreads pollen to fertilise the tomatoes."
Pest control
Booysen does not follow a regular spraying schedule in his tunnels. Instead, he constantly monitors the plants and sprays only when absolutely necessary.
"This means you need to pay close attention when walking through the tunnels," he says.
Rather than using toxic pesticides, he plants companion plants, such as rosemary, around his tunnels to repel pests. He started out with just 10 rosemary plants but currently has more than 1 000 scattered across the land.
"I can definitely see there are fewer aphids and flies in the tunnels since the rosemary
bushes were planted," he says. As a bonus, he can sell the surplus rosemary plants.
Creating jobs
During his time as a student at Stellenbosch University, Booysen joined various student
organisations and committees. From his involvement in the student representative
council, where he headed the portfolio of community interaction, he developed a passion for empowerment.
READ Agri park empowers youth through veggie farming project
"For me, the empowerment of people is very important. I want to do something that really
makes a difference," he says.
Booysen provides jobs for six permanent workers on his farm and during harvesting makes use of additional casual staff.
Plans to expand the business are already in the pipeline, and this will enable him to create more jobs for people from the local community. Booysen is passionate not only about creating jobs, but being an ambassador for hydroponic farming and assisting in rolling out the concept to others.
Challenges
The recent drought proved problematic to the operation as it affected water quality and hence the overall health of the plants.
Another problem that has reared its head is the recent appearance of illegal land invaders on the outskirts of the Wallacedene township next to the farm's entrance, a situation Booysen describes as a "nightmare".
He is particularly concerned about the damage caused by the invaders to his farming operations and the future of his business.
"Not only does it make any potential buyers and clients uneasy to visit my farm, but
the litter of the residents is also affecting the largest water reservoirs on the farm.
"We use the dams mainly during winter so that we're not solely dependent on municipal water from the Theewaterskloof Dam, but the water is currently so polluted that we can't really use it."
Plans for the future
In addition to expanding his farming operations, Booysen plans to build a hydroponic raft system in one of his tunnels.
"I'll basically grow plants on a raft floating in a pool of nutrient-rich water. I intend to grow leafy greens such as lettuce and kale using this method," he says.
READ Improving tunnel production using even less water
He adds that he also wants to expand his business by getting involved in the value chain.
"I'd like to enter the vegetable juice processing industry and be able to export my products to earn foreign currency. And, of course, I dream of someday having my own land."
Booysen sells to diverse markets with short value chains. His largest market, accounting for about 75% of sales, is chain stores in the Kraaifontein area, while 25% of his produce is sold on the Epping Market and to informal markets.
He hopes to increase his yield to overcome the hurdle of limited supply volume.
"I'm too big for just local informal markets, but not yet big enough to supply a major retail chain. I hope to quickly overcome this once I expand my farming operations, and so become the largest tomato farmer in the northern suburbs of Cape Town."
Phone Byron Booysen on 078 578 9519, or email him at [email protected].
You might be interested in these articles: