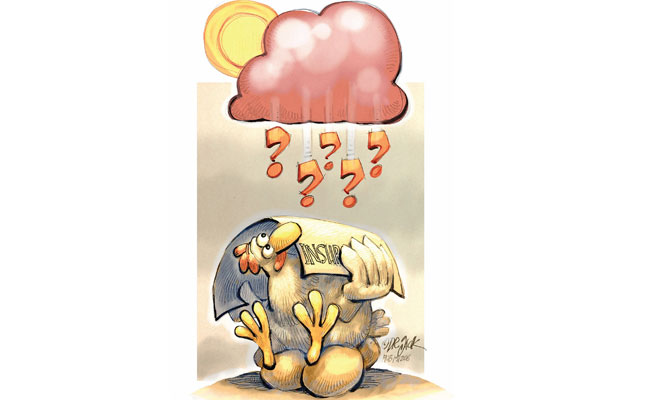 The global population is expected to reach nine billion by 2050. Scientists have estimated that to supply adequate nutrition for every one of these people, food supply would need to increase 70% above present levels.
Approximately 736 million people in the world live below the poverty line, which means they survive on less than US$1,90 (about R28) per day.
The World Bank estimates that 413 million of these people live in Africa, and most are poorly educated, rural dwellers who rely heavily on agricultural activity.
The growing demand for food places agriculture centre stage in the bid to ensure a peaceful and stable world economy. Thanks to access to modern technology and highly skilled farmers, food production has become more productive and sustainable.
However, farmers' ability to meet the growing demand for food is constrained by the effects of climate change, putting a number of important variables beyond the control of the producer.
Unreliable weather
Climate change is one of the greatest risks facing agriculture and other economic sectors. In agriculture, changing climate and weather affect production and productivity by reducing crop yield, worsening the spread of weather-related diseases, and affecting livestock productivity and reproduction.
The effects of changing weather patterns on agriculture have also been felt in South Africa. In 2015, the country experienced what many believe to have been the worst drought in a century; it affected all agricultural commodities.
Since then, drier weather conditions have persisted in many areas. Commodities such as wheat, sugar and beef have recorded below-average production for the past three seasons.
This has driven food prices higher, contributing to food insecurity for many poor households.
Rising farm debt
Changing weather patterns could exacerbate food security problems in the country as more farmers struggle to recover financially due to drought losses experienced over the past seasons.
Because of drought-induced financial losses on farms, the country's total farm debt is growing, as farmers have to rely on loans to finance production activities.
The continuing drier conditions in South Africa imply that farmers are likely to suffer more production losses in the near future. Between 2014 and 2017, total farm debt, which measures the borrowing behaviour of farmers, grew 36% to reach R158,3 billion.
Farmers will need to service this debt before they can record a profit.
Over and above the growing debt service costs, the cost of farm inputs has also increased due to the weak rand. The agricultural outlook released by the Bureau for Food and Agricultural Policy in 2019 showed that key inputs such as fuel, electricity and fertiliser components have grown between 11% and 51% over the past three years.
Declining production due to climate change and increasing input costs have weakened the financial well-being of farmers, consequently raising the threat of food security in the country. South Africa already has more than 13 million people living below the poverty line and cannot afford to see this number grow, as it could intensify social and economic instability.
Insurance as a coping mechanism
Worldwide, farmers rely on agricultural insurance to cope financially with pressures caused by climate change. The global agricultural insurance market is estimated at US$29 billion (about R429 billion) and is projected to grow 2,8% over the next five years. Crop protection accounts for 65% of the value of global agricultural insurance.
An increasing number of countries have developed government-subsidised agricultural insurance schemes to ensure that farmers are financially protected against unpredictable climate and weather changes.
The US government-subsidised agricultural insurance scheme, which is part of a larger agricultural risk management programme, is the most advanced and comprehensive of its type in the world.
In South Africa, agricultural insurance is available, but the cost of securing crop insurance is high, causing many farmers to forgo insurance protection.
The economic strategy paper, released by National Treasury in August, identified access to affordable agricultural insurance as one of the key adaptation measures to mitigate the effects of climate change on agriculture and food security.
This policy proposal is critical for the survival of farmers and for food security in the country.
There is an urgent need to enhance farmer access to affordable agricultural insurance. However, for this to materialise, government must provide support both in terms of policy and finance to the suppliers of agricultural insurance.
The views expressed in our weekly opinion piece do not necessarily reflect those of Farmer's Weekly.
Email Dr Sifiso Ntombela at [email protected].