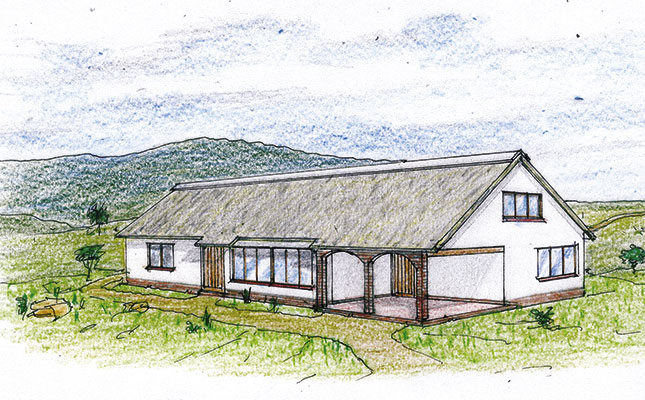 Dear Jonno
I would like to build a house and have designed a plan. It is, however, incomplete, so I require your help. I need you to also include the approximate costs. I have attached the house plan together with the measurements.
Kind regards
Loyiso Ncobela
Greetings Loyiso
Thank you for your detailed sketch and the finer details for both the functionality and looks. You mentioned on the phone that the design had to be as cost-effective as possible. You're certainly not alone when wanting to spend as little as possible to get as much as possible. I always say to clients: build the superstructure of the home first, then add in the finishes, fixtures and fittings as finances permit.
The superstructure is 40% and the finishes, fixtures and fittings 60% of the cost. In the sketch herewith, I've improvised on your layout and design of the house. It does not include all the finishes and fixtures that you noted – these can be included in the final working drawings.
A special feature about this cottage is that the high-pitched thatch roof lends itself to a further two bedrooms and bathroom upstairs, making this a four-bedroom home at 59m² footprint. That conversion can be done as finances permit or when the extra rooms are required (an ibanselo area).
Regards, Jonno
This article was originally published in the 18 September 2015 issue of Farmer's Weekly.