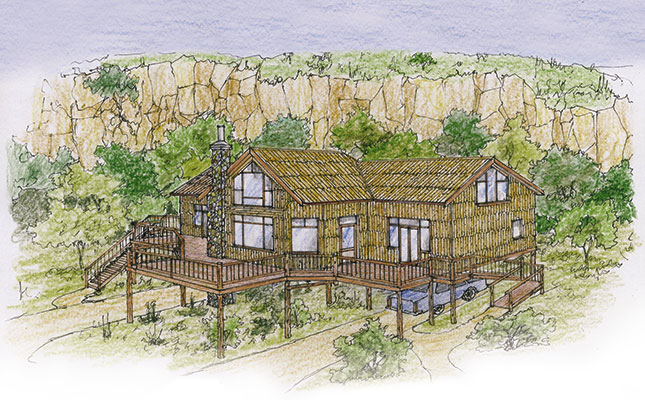 He said that they were regularly turning passing customers away for lack of overnight accommodation. Farmers in the valley had also expressed the wish to own a chalet each which would be for their retirement when their farms were left to their youngsters. With all this variation of potential uses of the would-be chalets, I've contrived a layout that would pander to the anticipated requirements of a varied clientele.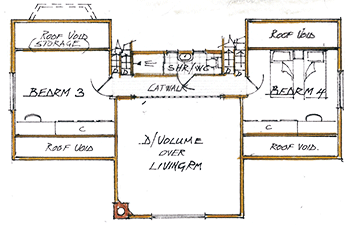 Attic floor plan 26m2
The unit shown here can serve as:
A weekend getaway or holiday home.
A let-able unit in collaboration with an established lodge.
A time-share unit for four or more partners.
A permanent retirement home. A special ramp to reach the first floor level is shown for retirees.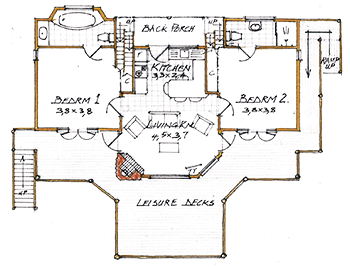 First floor plan 81m2 + decks
Essential to the building development would be to preserve the established natural biome, in which a mini game reserve has been created. Wouldn't you just want to be there?
Jonno