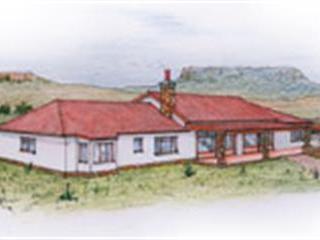 Hi Jonno,
I subscribe to Farmer's Weekly just because of the Hillbilly Homes section! Please could you design the following retirement home for me? I need a single storey farm house with four bedrooms, dining room, sitting room, and a kitchen, as well a study that I can use as my farm office.
I would like to use solar energy for power and have a gas stove. I would also like to have a carport that will accommodate four vehicles next to the house. I would also like to have a braai area just next to the house. I like your designs. I know you can use your creative talent to make the house more attractive.
Kind regards
Makabongwe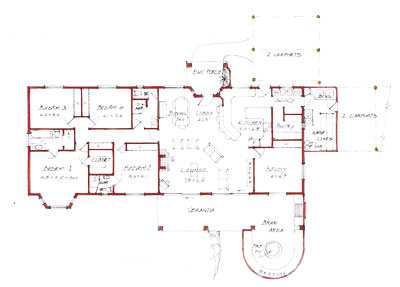 Hi Makabongwe

The layout of your home is an easy-to-build longitudinal design. So I've had to add some character to what would be a long monotonous roof. I've lifted the roof to a 3,5m-high central living area. Additionally, this roof section can be open beamed.
The low-pitched veranda roof can serve as a solar-thermal collector, which can transfer the energy to either a bank of batteries for lighting, or for under-floor heating. All these options will be detailed in the working drawings. Give me a call, and we can discuss the various options that can be included.
Kind regards
Jonno