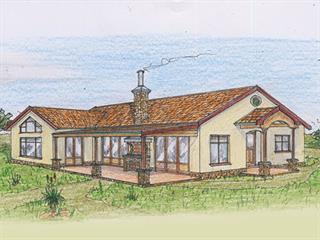 Dear Jonno
I enjoy your articles in Farmer's Weekly, and am quite amazed at the variety of ideas and suggestions you always come up with. My wife and I would like to build a medium-sized two- bedroom, two- bathroom house for retirement. As we don't have much capital, we would appreciate any advice. Due to the type of furniture and other items we have, we cannot live in a small, cramped house.
I enjoy being in the kitchen, so space is important and the lounge and dining areas should each accommodate seating
for at least eight people. We would also like to be off-grid as much as possible. Your suggestions would be appreciated.
Kind regards
Jack
Dear Jack
Thank you for the brief on your proposed new retirement home. It's true: we retirees often have many collectables that must be accommodated, yet we also want a compact and comfortable abode. Considerating this, you should think of future potential. Extra rooms are almost always added onto farmhouses, with the verandas normally being enclosed in the process.
With this in mind, I've given you a home of basic construction, and with the essential internal space. I've mentioned this before, but need to explain the larger room aspect. Let's say that you have a 3m x 3m (9m²) room, as opposed to a 4m x 4m (16m²) room. The difference in area is 7m², an increase of 78%. For the extra square metres of a metre each of length and breadth of the room, it will not cost 78% more to build. Simply put, the larger the room, the less per square metre it will cost to build.
The additional cost will only be in the provision of materials and labour to add that bulk area. There will still be a door,
a window, an electric light, a plug, and so forth. The cost for the bulk structure – foundations, walls and roof, with window and door frames fitted – is usually only 40% of the final house costs.
The other 60% of the cost will be for services provision, water, electricity, and sewerage/waste water disposal, plus the three 'Fs' – finishes, fixtures and fittings. These 'Fs' can get out of cost-control if you allow them. Now, with your final working drawings, I will detail all the cost-saving procedures and unique ways of going completely off-the-grid. Feel free to make any changes to the sketch that I've provided, or call me to discuss other options.
Best regards
Jonno