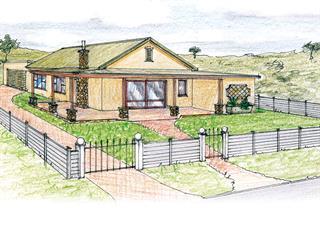 Dear Arnold
Here is the sketch of the layout for the retirement home you are planning in the KwaZulu-Natal Midlands. I've made the sizes of the rooms as close as possible to your rough sketch. The house itself is 8m x 21,3m in size; the veranda and laundry are additional to the width of the house.
You asked for the home to be cost-effective, so I've kept the roofing simple, with a low-pitched roof over the veranda areas. I've also shown the garage and staff quarters with a flat concrete roof, which is where the solar components can be mounted. This will ensure that the house's roof is not too long and remains aesthetically pleasing.
I hope this plan and explanation will give you some idea of cost and style. As you are the owner-builder, I'll send you a building progress schedule with final working drawings, showing where you can make further savings.
Kind regards
Jonno