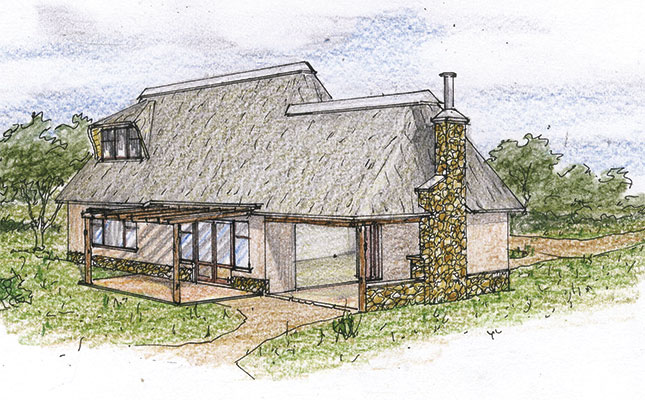 Recently I received two requests for cottages to be built on private game farms in Limpopo and North West. These cottages are meant to be dual-purpose, so hunters could occupy them during the hunting season, and eco-tourists could occupy them during the off-season.
READ:Functional & private cottages
I should mention that due to legal requirements, such cottages can cater only to hunters, in keeping with the farm's productive purpose. If used alternatively as a holiday resort, special local authority approval is required, and this may take years.
The sketch shows a cottage that could serve either purpose. The main building, which could be used either as a bedroom or as a sitting room, has a 60° pitched roof. This allows for a more spacious attic bedroom area. I have also indicated a braai porch; if this is designated a kitchen, the cottage would be regarded as a separate homestead on the farm, and would require special consent as there are more than two family units on the farm. A bedroom over the sitting area below, making the cottage a three-bedroom home, is also a possibility.
I welcome the input of game farm owners; feel free to make amendments and give me a call to discuss.
Kind regards
Jonno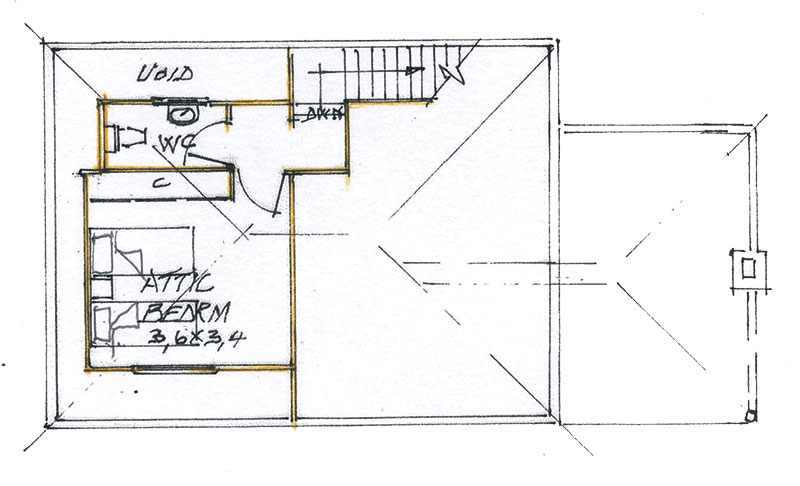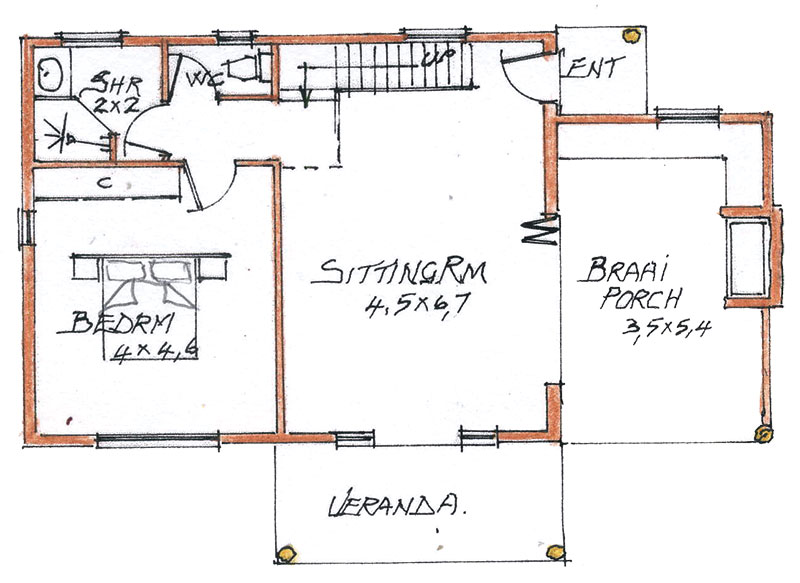 This article was originally published in the 15 April 2016 issue of Farmer's Weekly.