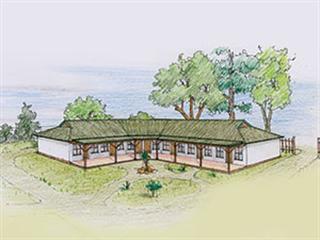 We worked out that seven additional units could be fitted into the space available as he wanted to preserve the indigenous trees already on-site. The additions had to conform to a farm-style, but be designed as cost-effectively as possible. To enhance the styling, vertical Cape Dutch sliding windows had to be included. For the veranda posts, we opted for wood. Double-brick cavity walls between the units were a stringent requirement because the owner had received numerous complaints from visitors who could hear the goings-on from adjoining rooms.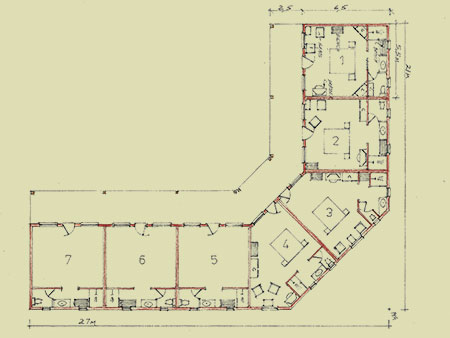 Floor plan: 7 units = 260m2; Veranda = 75m2
Author John Smith, better known as Jonno, can be contacted at Hillbilly Homes, PO Box 255, Estcourt 3310, tel 036 352 3178, fax 088 036 352 3178, cell 082 412 4459 or email [email protected]. Please provide details of the proposed development and any building material you have access to.