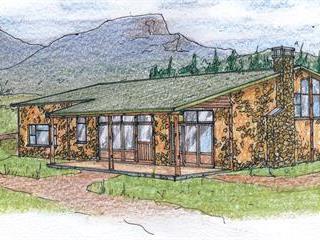 Dear Jonno
We intend building a comfortable two-bedroom home, with a third room for crafts and other activities, and would like to utilise as many locally available on-site materials as possible. These include a gumtree plantation close at hand, and plenty of rock and river sand.
What would the implications be if my son had to build this house? He has completed a woodwork course. My husband and I have a home in Montagu, where he would live while building the house.
We would be grateful for any advice or suggestions you can offer.
Regards
Margaret
Dear Margaret
I'm also passionate about using and recycling what is locally available.
I refer you to the letter from John and Sue in my column in Farmer's Weekly of 8 + 15 January featuring a wooden home that would be suitable for your purposes, and for which you can use the available gum trees on site. Although using gum trees is not the norm, building with pine logs has been tried and tested for centuries. The plan I have drawn up for you shows how gum tree poles can be used to form the superstructure of the home. The posts are planted in a concrete foundation/floor slab, referred to as an 'egg-crate' foundation.
With all the poles placed vertically, the walls can be an infill of rockwork, brickwork, timber, straw bales, a styrofoam pellet cement mix, or half-a-dozen or more component materials. While designing a tourist venue in the DRC some years ago, we used thatch grass and tree laths for the walling, but with vertical tree-poles for the superstructure support due to a lack of secondary building materials in this very remote area.
The home depicted here is cost-effective and highly functional, and the sizes of the rooms can be increased or decreased as required.
Jonno