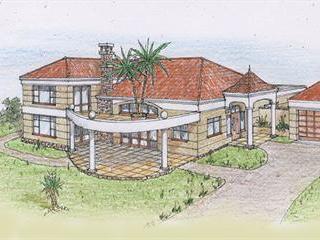 Dear Jonno
We love your unusual designs, but are looking for something more conventional, as we will be building in a suburban area. We recently sold our farm and will be moving to our new house in about six months. The reason we want a more
modern styling is that it will blend in with the modern homes in the area. We believe it will also have better resale value.
The site is approximately 35m (road frontage) x 60m and faces east. We want a four-bedroom home with two bedrooms on the ground level and two on the upper level. The first-floor bedrooms will be the main bedrooms and en suite, while the other two will be used as our private offices in the meantime.  The living area on the ground floor must be one large, open-plan space, with only the scullery being semi-separate. We're thinking of a Tuscan-style design, or something similar.
Verona and James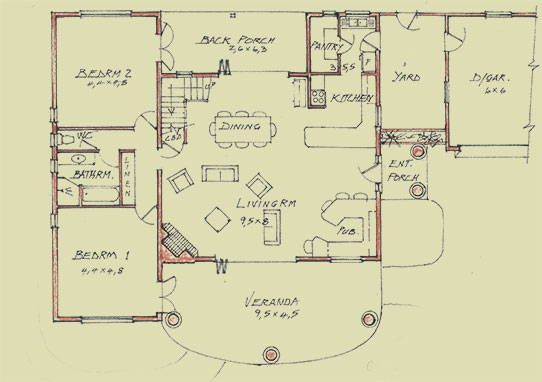 Dear Verona and James
Thanks for the fresh 'conventional' styling request. The room sizes as shown can be modified proportionately, but are average to fair-sized. There are many variations of the Tuscan style. Here is one that incorporates some of the essential features, but would still be cost-effective to build. The living area has an open-beam ceiling and the outer walls have been raised a metre higher that the usual floor-to-ceiling height. The two bedrooms upstairs, not shown here, can be modified slightly to suit your personal requirements, for example a larger front bedroom and smaller rear bedroom/private office. Let me have your input and I'll amend where necessary.
Jonno