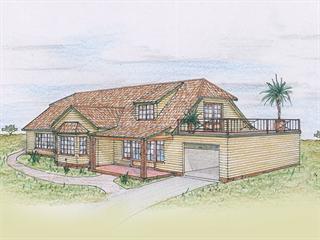 Vincent does not want to compromise the character of his house, despite a limited budget; and Thambo enquired whether building a double-storey home would cut costs. As I've stated in previous articles, houses in the northern hemisphere, mostly in Europe and America, have high-pitched roofs, which are often converted into accommodation. Pitching the roof from the usual 30° to 45° increases the roof costs by only about 25%, and you do not require foundations, floor slabs or brick walls to gain this extra space.
So this heightened roof area – the loft room – is virtually a 'bonus'. It's therefore worthwhile to make provision for it when designing your new home. In the sketch above, I've illustrated how the home can be stage-built. After phase 1, you can add on the house, as with the other two phases shown. You can also convert the roof area into an added third bedroom, making it the perfect three-bedroom home both Vincent and Thambo require.
To Vincent and Thambo, please get in touch with me regarding your further choices and I can advise you on the next step.
Best regards, Jonno