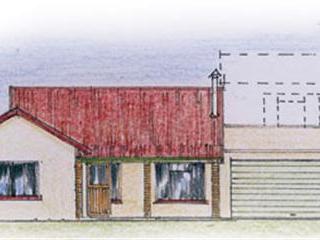 Dear Jonno
I am situated in a rural setting in the Nongoma area. I would like to have a four room house, ie two bedrooms, kitchen, sitting room and bathroom. I would also like to have a double-door garage. The total area where the house is to be built is 20m x 20m. I would also prefer to have a veranda on the eastern side, as I plan for the house to face east. You can decide on how big the rooms should be, based on area provided.
Sandile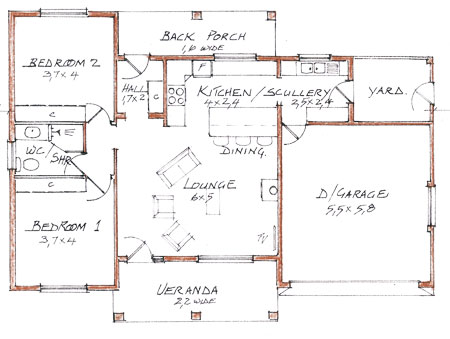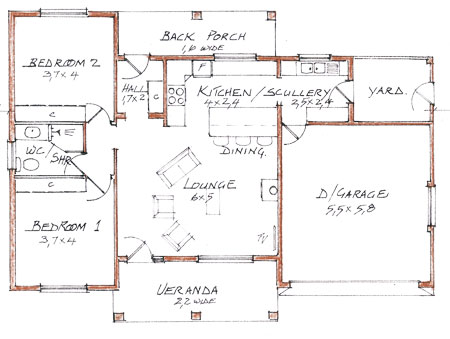 Greetings Sandile,
Thanks for the brief description of your proposed new home. While the site is only 20m x 20m, it is quite surprising what it can accommodate. In the sketch layout, I've planned it so that there is at least 3m space on the side of the house, to allow for vehicle access to the rear of the house if required. The roof design shown in the perspective view is one typical of the many I've seen in the rural townships and even very common in Mozambique.
It allows for easy extensions to the home without disrupting the existing building and services. I've also shown a projected front view (east elevation), with a conventional dual-pitched roof and concrete slab-roof over the garage. This in turn would allow for future extensions over the garage of two more bedrooms and a bathroom over the scullery. So many possibilities! Let me have your further thoughts.
Jonno