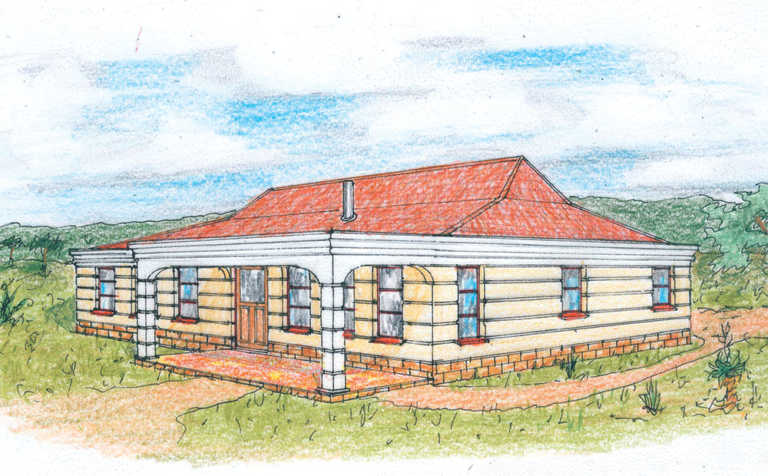 Dear Jonno
Can you please design a house for me that is 8m x 7m in size with three bedrooms. The main bedroom must be en suite, and must be large enough for two beds. I would also like an additional bathroom. The kitchen must be modern, while the overall style of the house should be as discussed previously.
Regards, Handsome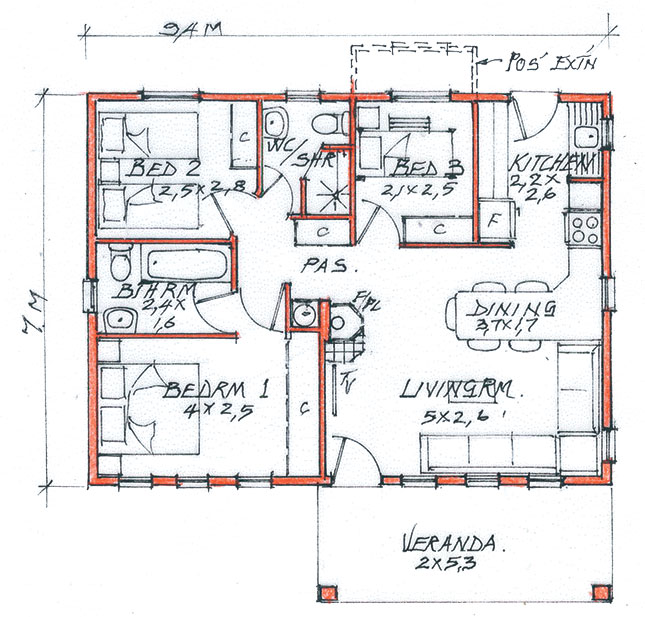 Dear Handsome
Thank you for submitting your home requirements. With the requested size and internal accommodation requirements, this home will be a tight squeeze.
We all want a liveable home at the most affordable cost. While a smaller home does reduce building costs relative to the superstructure and certain finishes, the overall cost of service installations and fittings, such as windows, doors, and bathroom and kitchen fittings, remains constant.
Mindful of this, I've increased the size of the home from your suggested 8m x 7m to 9,4m x 7m. This was done to accommodate all the furniture, as well as provide for a workable space. In the sketch, the furniture has been drawn to scale.
The combined kitchen and living room is a contemporary trend, and is where members of the family generally gather for meals and to socialise.
The third bedroom is rather small, but could accommodate a bunk bed. Alternatively, the room could be enlarged to make it more comfortable (see dotted extension).
The style is modern and in keeping with the popular pseudo-Tuscan design to allow for the type of windows you requested.
While slightly more costly to construct than the usual concrete block home and low mono-pitched metal roof, this design has style and character, and will enhance your enjoyment of the home for years to come.
Let me have your further thoughts.
Regards, Jonno