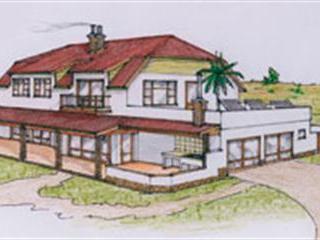 When all the preferred home inclusions are decided on, the main concern is always cost. So here are some ideas you may want to adopt and adapt. This layout plan lends itself to a stage-built home – a 'starter home'. It is segmented so that the stages can be added to without much interruption to what is there already. The living room and kitchen are a must-have, and creating an attic allows for future developments.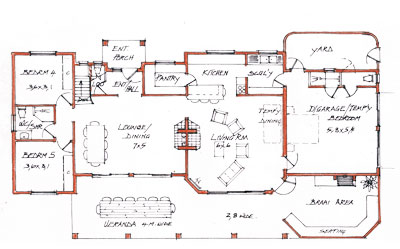 This roof area is incorporated into perhaps 90% of homes to be built in Europe and the US. It involves extending the outer walls about 1,5m above normal first floor level and then only putting the roof on.I have shown the garage area, converted to a temporary bedroom, (phase 2). Only at phase 3 and with the stairway added, can the whole top attic floor area be developed.
The sliding doors of the garage can be relocated to the new (phase 3), lounge/ diningroom; or the garage can be built elsewhere separately, and the phase 2 garage can be a granny flat. If the family keeps growing, phase 4 can be additional bedrooms, top and bottom. A roof over your home is needed, so why not raise it a bit and use that space at half the usual cost?