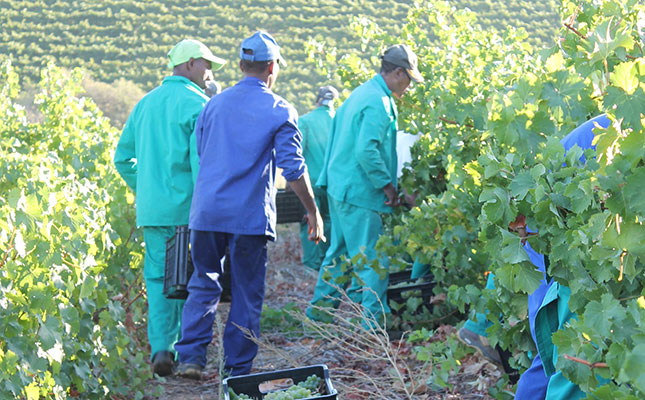 Many employers are concerned about staying operationally viable during this declared disaster, especially with regards to loss of income and the employer's obligation towards employees.
Direct impact on the workplace
At the special Nedlac executive committee meeting on 16 March, a few decisions were announced:
Health and safety risk assessments need to be conducted in all workplaces. Guidelines and checklists in this regard will be made available on labour.gov.za.
Employers are expected to implement extremely strict hygiene provisions (facilities for handwashing are imperative).
If an employee needs to self-isolate due to international travel or exposure to an infected individual, such self-isolation period will be compensated by the Unemployment Insurance Fund (UIF) as special leave (unpaid).
If a business needs to close due to potential exposure, the UIF will send officials to workplaces to assist with registering the UIF claims of employees.
Assistance will be available to businesses that become distressed due to COVID-19. This will be made available by the National Treasury (no details are available yet).
Employees who contract the virus during their employment will have a claim in terms of the Compensation for Occupational Injuries and Diseases Act (COIDA).
Concerns
The Occupational Health and Safety Act explicitly obligated on employers to create and maintain a safe and healthy work environment.
READ Essential Covid-19 lockdown regulations for farmers
Employers must conduct a health and safety risk assessment in the workplace and develop and implement an infection control plan according to the risk assessment.
Be proactive by applying strict hygiene rules and social distancing where applicable.
Loss of income and obligation towards employees
Take note that each workplace differs and employers' unique circumstances will determine which solution can be considered.
It is critical that employers follow the correct procedure in terms of labour law, as non-compliance holds a serious business risk for farmers as employers.
Options include:
Short time:  Employers can implement short time when the normal work volume has decreased drastically, but certain activities still need to take place.  Employees therefore work fewer hours and are compensated accordingly for hours worked, subject to a payment of a minimum of four hours in terms of Section 9A of the Basic Conditions of Employment Act.
Temporary retrenchments:  Employers can temporarily retrench employees due to operational requirements when business operations come to a standstill.  Employees are entitled to claim UIF benefits for this period.
Unpaid leave:  The employer and employee can agree on unpaid leave for a specific period.
Absence from the workplace
Self-quarantine:  If an employee needs to self-isolate due to international travel or exposure to an infected individual, such self-isolation period will be compensated by the UIF as special leave (unpaid).
Risk linked to public transport:  The employee has the responsibility to report for work and absence will be dealt with on the principle of no work no pay.
Postponement of CCMA matters:
The Commission for Conciliation, Mediation and Arbitration (CCMA) issued an urgent directive on 17 March 2020 in response to the Coronavirus (COVID-19).
This entails that the CCMA will be closed for the period of 18 March 2020 until 14 April 2020 with regards to the following:
All matters set down for processes involving personal interaction.  These processes include: in limine, conciliation and arbitration.  These matters will be postponed.
Persons will be refused entry to the CCMA offices.  The CCMA will only accept referrals via e-mail or fax.
Employers are advised to get access to a support base for practical advice and assistance to continuously comply with labour law.
Labour law applies to every employer; mistakes are often costly and can be limited or avoided by being proactive.
Disclaimer: Please note that the situation is still developing and changes to regulations are likely to occur. Employers should visit the Department of Labour website for updates.