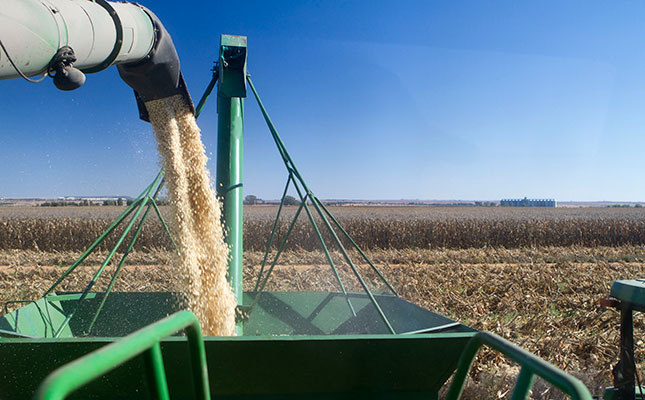 I doubt this would be the case, at least for most food products. South Africa is an agriculturally endowed country, and generally a net exporter of agricultural and food products.
READ Shipping container dearth due to coronavirus pandemic
What's more, there are prospects for an abundant harvest of staple grains and fruit this year, which will increase local supplies.
There are, nonetheless, essential imported food products that South Africa is dependent on, such as rice, wheat, and palm oil.
Key palm oil suppliers are Indonesia and Malaysia, and typical suppliers of rice are Thailand, India, Pakistan, China and Vietnam, some of which have been hard hit by the pandemic.
In the case of wheat, the suppliers are usually Germany, Russia, Lithuania, the US and the Czech Republic, which have also been badly affected.
READ How urban agriculture can contribute to food security
However, apart from Italy and China, some countries that have reported cases of COVID-19 have not taken drastic measures to limit business activity in order to reduce the spread of the virus. This means that imports of some of the agricultural products mentioned could continue unabated, barring any unforeseen eventualities.
Aside from the major products, South Africa also imports poultry products and sunflower oil, but these could be replaced by local producers should there be disruptions in global supply chains.
Possible logistical hiccups
Shortages, in the unlikely event that they do occur, will be due to glitches in the logistics of shipping imports rather than a decline in essential global grain supplies.
The 2019/2020 global wheat production could amount to as much as 764 million tons, up 5% year-on-year (y/y), according to data from the US Department of Agriculture.
READ Coronavirus outbreak could benefit pangolin conservation
Global rice production for 2019/2020 is estimated at 499 million tons, which is more or less unchanged from the previous season.
It is domestic food supply chains rather than global ones that may be tested in the coming weeks and months if panic-buying, arising from fears about the spread of COVID-19, were to peak to levels seen in the UK and the US, among other countries.
So far, however, there has been relative calm at local food retailers. The implications of COVID-19 for food price inflation remain unclear in the short term.
Agbiz continues to monitor consumer buying behaviour for signals of rising demand. Suffice to say, South Africa has ample food supplies for 2020. Hence, we have set the forecast for food price inflation this year at about 4% y/y, compared with 3,1% y/y in 2019.
The uptick in food price inflation can be ascribed to a potential increase in meat prices, rather than the COVID-19 pandemic.
Effect on producers
The negative pressure of the virus is likely to hit farmers and agribusinesses hard due to the potential slowdown of export demand, and a likely subsequent decline in agricultural commodity prices.
As mentioned, South Africa's agricultural sector is export-orientated and heavily reliant on global markets.
In value terms, nearly half of the country's production is exported. Asia and Europe, which accounted for half of the US$10 billion (about R167 billion) of South Africa's agricultural exports in 2019, have been the areas hardest hit by COVID-19 thus far.
There could be disruptions in people's routines, as well as in supply chains in these regions, as those countries' governments strive to limit the spread of the virus.
Wandile Sihlobo is the chief economist at Agbiz. Email him at [email protected].