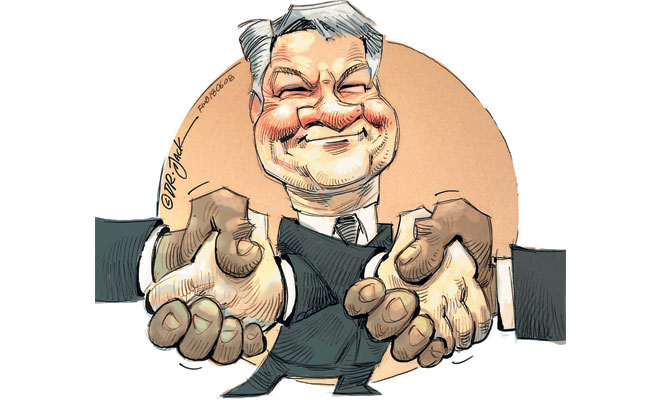 There has probably not been a more pivotal moment in the agricultural history of South Africa. Since 1994, farmers have been struggling with vague policy direction in an unfriendly environment both economically and politically.
READ DIY security: the only way to ensure your safety
Compared with their counterparts in the US and Europe, South African commercial farmers are not protected by tariffs against global competitors, yet they manage to consistently produce food of the highest quality at cost-effective prices, of which large volumes are exported.
As law-abiding citizens, farmers have the right to a safe and economically viable working environment where they can ply their trade.
It is expected that governments should protect their agricultural industries to secure food supply. All South Africans should recognise the important role that agriculture has played in many ways in the past to pull the country out of recession.
It is also important to recognise the environmental and physical conditions under which food is produced. Climate challenges are not controllable variables, but ensuring a safe and economically viable environment is something that can be controlled.
This is where South Africans must join hands and look beyond political differences. South Africa's health as a country is larger and more important than any political party or ideology, and only true leadership will be helpful here.
Friends of agriculture
In order to change the perception of agriculture in the eyes of the public, Free State Agriculture recently launched the Friends of Free State Agriculture initiative with the purpose of creating a support network for all those who ply their trade in the agriculture sector.
All South Africans as individuals, organisations and businesses can join to donate their skill sets and/or finances to build this network.
Due to the initial overwhelmingly positive response to this initiative, we have geared up our plan to roll it out nationally under the name Friends of Agriculture.
Fund-raising events on a regional level will benefit the farming community in each region, and the initiative will be orchestrated by Free State Agriculture's Bloemfontein office.
The main objective of Friends of Agriculture is to involve the broader public and, in so doing, manage perceptions of the industry.
All South Africans (and foreigners for that matter) can put forward their unique skills, as well as financial support, to bring the story of agriculture in South Africa onto the radar screens of all those privileged enough to have plates of food on their tables daily.
Safety and support
Apart from its main goal of changing negative public perceptions about agriculture and farmers, the initiative will comprise four funds that have been put in place to support certain structures within the sector.
The first of these is an Emergency Fund to ensure support for farmers after disasters such as fire. Early in 2018, approximately 80 000ha of grazing was burnt in the Boshof
area.
Within a day, 83 people or organisations had approached us with offers to provide feed, but we were unable to transport the feed to the areas in need as we did not have transport arrangements or diesel available.
Today we are geared up to help immediately. The second is a Legal Fund to support legal action by organised agriculture when needed.
The third is a Safety Fund, which will be utilised to create safety networks, supported by technology, to create areas that cannot be penetrated by criminals.
Finally, we are working on establishing a Feed Fund, whereby we will encourage all farmers to assist in not only feeding the country as they are already doing so effectively, but address food insecurity among farmworker communities.
Changing the public perception of farmers
In order to change the general perception of agriculture and those involved in it, we need to engage with the public. The image projected by farmers and farmworkers in the current political climate greatly sways public opinion regarding issues affecting the agriculture sector.
It is crucial that those in the sector understand this and work with the broader public to address the issues of the day.
Any change starts from within; it is what I call the moustache strategy. Everything you need to effect change is already right under your nose; you just have to open your eyes to see it clearly.
Agriculture in South Africa has the capability to position itself as the most important economic sector in the eyes of the public. It is, after all, the only industry that all people, including you and I, depend on to keep on living.
The views expressed in our weekly opinion piece do not necessarily reflect those of Farmer's Weekly.
For more information, phone Gerhard Kriel on 051 444 4609, or email him
at [email protected].